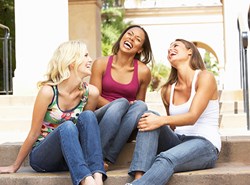 Many patients struggling with addiction issues feel like they won't benefit from the type of rehab programs depicted in the movies or on TV
Clifton, NJ (PRWEB) August 30, 2013
Alcohol Treatment Clifton is now offering an even larger array of substance abuse treatment plans. Aware of the reluctance to attend rehab by a great number of addicts, Alcohol Treatment Clifton began to restructure their programs to appeal to an even broader range of people seeking help. With options varying in length of stay, price, and methods of therapy, there is now a plan available to help anyone lead a clean and sober life.
There are a number of reasons why an addict would want to seek help for their substance abuse, but be afraid to attempt any type of treatment program. Many people suffering from drug and alcohol addictions are afraid to seek help because they see themselves as unique, and don't believe a traditional rehab facility will work for them. Others are afraid of how they would be perceived by the people in their lives. Some simply believe they cannot afford it financially.
James A., a certified addiction specialist at Alcohol Treatment Clifton, asks, "Each person has their own unique addiction story, not one is the same, so why offer only one strict program and expect it to work for everyone?" Now there is no excuse to avoid treatment for alcohol or drug abuse.
For those that are afraid to take large amounts of time away from their lives, shorter stays are available. Outside support groups to continue therapy and offer support are recommended within treatment to help ensure a successful ongoing journey with sobriety. If a patient feels like they need more time to overcome and deal with their substance abuse, they are always welcome to lengthen their treatment. The medical professionals and addiction specialists encourage each individual to do what they feel is right for them in a caring and understanding manner.
"Many patients struggling with addiction issues feel like they won't benefit from the type of rehab programs depicted in the movies or on TV," says James. "While much of our therapy is counseling based, we also utilize acupuncture, yoga, meditation, exercise, art, and music in our treatment of addiction." The staff at Alcohol Treatment Clifton works closely with patients to discover which therapy option will be best for them, and will reevaluate plans if something is not working.
Alcohol Treatment Clifton does not want to turn anyone seeking help away, and will work with patients to create a financially affordable plan perfect for them. James stresses, "Finances should never be factor when seeking help for substance abuse. Not treating your addiction will cost you more than just money. It can cost you friends, family members, even your life."
Alcohol Treatment Clifton urges anyone struggling with alcohol or drug addiction to seek help, and to benefit from their new treatment plans.
About Alcohol Treatment Clifton:
Alcohol Treatment Clifton is a drug and alcohol treatment center. Alcohol Treatment Clifton's dedicated medical professionals and addiction specialists can help create a program for anyone struggling with addiction. For more information regarding treatment options, please visit http://www.alcoholtreatmentclifton.com or call (973) 453-3358.