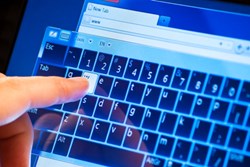 it delivers YouTube videos exactly as if the user had accessed the site directly
Dallas, Texas (PRWEB) August 30, 2013
idcloak has upgraded its online proxy browser so that it effectively unblocks YouTube videos unavailable in certain parts of the world.
When YouTube users are met with the error message that the uploader has not opened up the video for viewing in their country, they may copy the video's URL and paste it into the idcloak proxy browser to display the video there. The content is accessed from a different country using web proxy server technology.
idcloak offers proxy servers in the US, UK and Japan, which can be selected in the service's 'More Options' menu. According to idcloak research, these countries lead the world for georestricted YouTube content. idcloak is the only free proxy provider which offers access to all three nations.
"Georestricted YouTube unblocking has become one of the primary uses of our proxy browser," says idcloak's senior web researcher, Robin Welles, "and it was imperative that we got it into optimum shape for the job. Our latest modifications to the proxy mean it delivers YouTube videos exactly as if the user had accessed the site directly, and at higher speeds than all the other free web proxies we tested."
Welles says the proxy was not initially intended for YouTube geo-unblocking, "In times past, proxies were used mainly for bypassing local censorship on sites more generally. That and anonymous internet access. These are still big issues, growing even, but the increased need for YouTube video unblocking has caused an explosion in proxy use. It's the chief incentive right now."
Asked what he sees for the future of the proxy industry, Welles had this to say, "More and more users are learning about proxies and their wider functions as privacy and security tools. They may have come to sites like ours to unblock a YouTube video, but they are quickly learning the wider potential for proxy anonymity."
idcloak's forthcoming VPN promises a plethora of uses for proxy services, as outlined in Welles' article: A Definitive List of VPN uses.
The idcloak fast VPN proxy is due for release in September 2013. See idcloak.com for more.