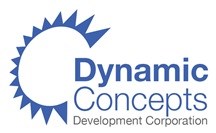 The core element of DynTest™ is a comprehensive test generation system which dramatically reduces the cost of establishing and maintaining a robust base of automated tests.
Manhattan, NY (PRWEB) August 30, 2013
For nearly 30 years, Dynamic Concepts Development Corporation has developed software for some of the most demanding environments, including Military, Aerospace, Medical, Industrial, and Financial Application. Common across these diverse markets has been the need for extensive testing on many different levels. It is this background which has given rise to their latest offering DynTest™ for Microsoft .NET.
The core element of DynTest™ is a comprehensive test generation system which dramatically reduces the cost of establishing and maintaining a robust base of automated tests. These tests can be executed using any of the available testing frameworks such as MsTest, nUnit, xUnit or mbUnit. These tests are constructed using multiple sources of information to create a set of provider factories and scenario generators.
Metadata for generating the tests may originate either as .NET Attributes (decorating the actual source code) or may be stored independently. The test generation engine utilizes T4 templates to allow for easy customization of the generated tests. The architecture of the tests is specifically designed to isolate the generated information from hand crafted refinements, ensuring that it is practical to regenerate tests (even with new templates) and protect the investment that has been made in the custom written elements.
In addition to the test generation capabilities, the suite contains a set of analytical reports that can be used to track testing effectiveness against work items (when used in conjunction with Microsoft Team Foundation Server or Service) along with trends over time. The simplistic reports generated by other systems (such as aggregated code coverage percentages) often do not provide the level of information needed to make informed decisions; while other data sources may provide so much information that it is impractical to isolate the key elements which make effective decisions possible.
Since the analytics produced by DynTest™ are coupled to multiple aspects of the entire software development process, the results can be presented in a form that readily allows for practical risk analysis of a software defect occurring, and the level of related testing that is appropriate to minimize the risk of serious bugs escaping detection.
The final component is an e-book based on the popular "A Fresh Look at Testing" presentations that have been given by Dynamic Concepts to various user groups and corporate clients over the past 6 months. Contained within its covers are a variety of topics that will guide any team involved in software development in establishing and maintaining a set of practices and policies that will maximize the return on their (often limited) testing budget.
When combined, these features represent a unique toolset that has been proven to increase the effectiveness of automated testing, while at the same time lowering the baseline cost of creating the tests. For the past 5 years, this technology has been used within Dynamic Concepts and on projects for Dynamic Concepts' clients.
Those interested are encouraged to sign up for the limited beta. Full production release is anticipated shortly after the release of Visual Studio 2013.
About Dynamic Concepts Development Corporation
Dynamic Concepts Development Corporation is a Boutique Software Development Firm based in Manhattan, NY. Founded in 1984 we have an established reputation as a provider who can be counted on over the long haul. Utilizing dedicated teams with specialized skill sets to provide leading edge custom software solutions to businesses in a wide range of vertical markets including: Finance, Manufacturing, Healthcare and Entertainment.
In addition to software development Dynamic Concepts offers comprehensive consulting services designed to assist corporate development teams in effectively using the latest technology in software development processes. Ranging from prescriptive to on-site, these services enable in-house teams to gain the high end knowledge needed without adding headcount.
President and Chief Architect, David V. Corbin has over 35 years of professional experience and is a multi-year Microsoft MVP Award recipient [2008-2011].