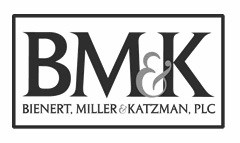 We're pleased both with the dismissal of the lawsuit against our clients, as well as the decision to appoint a trustee. -Steve Katzman, partner with Beinert, Miller & Katzman
San Clemente, CA (PRWEB) August 31, 2013
A federal bankruptcy judge in Los Angeles, California, dismissed without leave to amend a complaint filed by Point Center Financial, Inc., against several individuals and entities seeking damages in excess of $30 million, related to a loan originated by Point Center Financial in 2006. Point Center Financial, a troubled real estate lender owned and managed by Orange County based lender Daniel Harkey, filed chapter 11 bankruptcy on February 19, 2013. Immediately prior to its bankruptcy, Point Center Financial filed a lawsuit against various individuals and entities alleging fraud and civil RICO claims, among other causes of action.
On July 30, 2013, on a motion filed by Steven Jay Katzman and Anthony Bisconti of Bienert, Miller & Katzman (see attachment), United States Bankruptcy Judge Sheri Bluebond ruled that Point Center Financial's complaint was completely precluded, and, in any event, failed to sufficiently allege any cause of action upon which relief could be granted. As a result, the Court dismissed the action without leave to amend. Furthermore, at the request of Bienert, Miller & Katzman, the Court retained jurisdiction to consider sanctions against Point Center Financial and its counsel.
The following day in Orange County, Mr. Harkey was removed from control of Point Center Financial and a chapter 11 trustee was appointed according to the Orange County Register, as a result of the joint efforts of Bienert, Miller & Katzman and its client, as well as the creditors committee and other creditors of Point Center Financial.
"We're happy with the rulings of each court. The decision by Point Center and Mr. Harkey to file a meritless lawsuit against our clients was one of a number of factors demonstrating the need for a neutral fiduciary to step in and manage Point Center's affairs. We're pleased both with the dismissal of the lawsuit against our clients, as well as the decision to appoint a trustee," said Steve Katzman, partner with Bienert, Miller, & Katzman.
Point Center Financial, Inc. v. Deep Canyon Holdings et al, Case No. 2:13-ap-01658-BB, United States Bankruptcy Court, Central District of California, Los Angeles Division; In re Point Center Financial, Case No. 8:13-bk-11495-TA, United States Bankruptcy Court, Central District of California, Santa Ana Division.