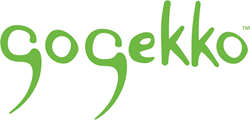 Saving the world from boring messages
Hamburg (PRWEB) August 31, 2013
GoGekko, the developers of the iGab app plan to co-operate with voice-choice to offer iGab users a voice conversion option in the future. The voice2choice voice conversion software allows the user to convert a source voice into a target voice. That means the original user's voice can be made to have the sound and tone of another person's voice. "Once we heard first-hand what the voice2choice software can do, we were convinced that in combination with the iGab app, we could offer users even more unusual ways to send messages," stated Gogekko Co-founder Claudia Neumann. This will allow the user not only to select which character and emotion they would like to use when creating a message, they will also have the possibility to use an altered version of their own voice, if they so choose.
"We developed iGab because we wanted to offer an alternative to text messages. By adding the voice2choice software solution, we want to add even more one of a kind features to our app and more fun to people's everyday lives," stated Gogekko Co-founder Sabine Sabine Hutchison-Leidel.
When asked why he chose iGab as a cooperation partner, Founder and CEO Michael Stoss stated, "Both the idea and the concept behind iGab are very convincing. The multitude of possible uses, also including our software made a cooperation with Gogekko especially attractive."
The two start-ups are currently in the process of working out the particulars of their cooperation and are hopeful that they will have an integrated solution soon. iGab users can look forward to an ever-increasing number of new features to be added in the future.
About GoGekko GbR
GoGekko GbR is a woman-owned mobile app development company based in Hamburg, Germany. iGab, GoGekko's first 3D voice messenger iOS app available on iTunes, was created to provide a fun and personalized way to send mobile messages, without being manually typed. iGab combines the user's voice with a video animated 3D character to create a one-of-a-kind visual message.
iGab brings mobile messages to life.