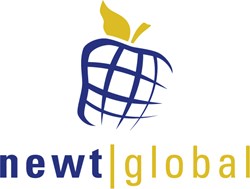 Irving, TX (PRWEB) August 30, 2013
Newt Global, one of the premier IT services providers in Enterprise Mobility and Big Data space, has expanded its sales and marketing efforts in US to provide its niche services to new clients. The initiative would significantly enhance the customer service in the region by adding experienced and skilled resources to the company's current sales team.
Newt Global offers application Development, end to end QA services, large-scale "black box" IT implementations and quality Staff Augmentation. Newt Global is especially known for its expertise in the areas of enterprise mobility, big data and business intelligence. Newt Global's Mobility CoE has deep expertise with iOS, Android and Windows mobile development platforms. It provides a full portfolio of services required to plan, design, develop, deliver and maintain Mobile Solutions to fulfil needs of end-customers and business partners. Newt Global's QA CoE has skilled competencies in QA Automation with Mobile applications, VoIP solutions, Network Elements etc.
Newt Global's innovative flagship product 'efmfm' is a market leading solution. efmfm offers real-time tracking solution for BPO, Courier & Logistics and Roadside assistance industry.
Newt Global Consulting continues to increase its headcount in response to the increased demand for their services in US territories and to support its expanding markets.
"Recognizing that the US market is full of new growth opportunities, Newt Global is strategically adding more resources to the existing sales team in the region," said Satish Goel, CEO and Co-founder of Newt Global.
Newt Global anticipates continued growth throughout the region and across multiple industries, supplying more opportunities to provide an effective Product & solutions sales support.
About Newt Global Consulting, LLC
Newt Global Consulting is a MBE/WBE/HUB Certified Global IT services company headquartered in Irving, Texas and is a Tier-1 vendor to multiple Fortune-50 clients. They specialize in a range of IT services on a broad range of technologies, mobile development, QA, and program management. Newt Global leadership is committed to staying at the forefront of technology, and has invested in building a mobile development/testing framework and has recurring training programs in both iOS and Android. Learn more at http://www.newtglobal.com.