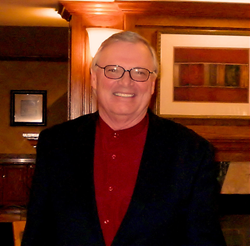 I guarantee you will get better results in business after my "Winning with Game Theory" presentation.
Austin, TX (PRWEB) August 31, 2013
Nationally recognized speaker, Chris Reich, CEO and founder of TeachU and the developer of BizPhyZ, where business meets physics, will present a two hour talk on "Winning with Game Theory." Reich offers this talk in various forms at businesses around the country to very favorable reviews.
Reich writes, "If you can get to Austin, Texas for the 17th of September, this is your chance to attend a talk I only provide to top-paying clients. The conference is open to anyone wishing to attend."
The SUPDMC conference for 2013 website is http://www.supdmc.org/conference2013/conference_home2013.html.
Reich is speaking on September 17th in the afternoon. "I encourage anyone interested in the printing field to certainly attend this conference. Anyone who would like to improve their business results, regardless of industry, will benefit from this presentation on Game Theory. I have hundreds of testimonials from people who have employed what is taught in this presentation and achieved amazing results. I am thrilled to be at the University of Texas!" continues Reich.
Chris Reich may be reached for questions and comment at: (530) 467-5690
Email: Chris(at)BizPhyZ(dot)com