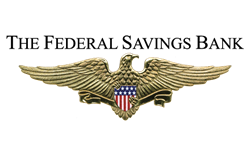 Chicago, IL (PRWEB) August 31, 2013
Amid record-setting home price gains and an influx of investor-created rental properties, home sales still hit an eight-year high in the Southern California region. According to The Federal Savings Bank, this re-confirms the need for prospective mortgage applicants to get pre-approved for a mortgage.
Median home values remained the same in July as they were in June at $385,000, a fact that came as a surprise to some. According to information from DataQuick, June set a new record for the largest percentage increase in median home prices, with a 4.6 percent rise over May and 28 percent increase year-over-year.
And even though home prices were tempered in July, perhaps by rising mortgage costs or displaced demand, the region still sold more homes than it has in eight years - a sales trend that may also be influenced by rising mortgage rates. The fear over higher mortgage rates in the immediate future - something that may happen if the Fed tapers its bond purchases - could be persuading more home buyers to close.
Rent or own?
However, the price gains of the recent past have pushed many would-be home buyers out of the market. The California Association of Realtors said that only 36 percent of home buyers in the state could afford a single-family home that is equal in value to the median home price. Just last year, 56 percent of California residents could afford a single-family home. This disparity has been partly caused by cash-strapped investors who are able to outbid families by thousands of dollars - and these homes are then converted into rentals. Almost 28 percent of all home purchases in July were made by investors.
The impact on the demographics in the region is surprising. Because of heavy multi-family construction and rental conversions, renters have a large number of options. In fact, rent in downtown Los Angeles has dropped 5 percent. Trying to rent a single-family home? Median rents for these properties have fallen 4.1 percent, The Los Angeles Times reported. And with the advent of 6,000 additional units slated to come online before the year's end, those figures could fall even more.
For the home buyers who are not deterred by the rise of prices, shopping for a reliable lender to finance their home purchase is more important than ever. Getting pre-approved for a loan and securing a low cost mortgage utilizing first-time home buyers programs to help subsidize the cost of a home is critical.
Contact The Federal Savings Bank to discuss your home financing options with mortgage professionals who care about the well-being of homeowners.