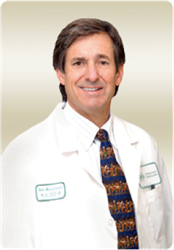 I can empathize with patients with hearing problems and find it as a way to further connect with them, hear their stories and improve the technology and processes in order to keep them connected to those around them.
Santa Rosa, CA (PRWEB) August 31, 2013
Since the inception of Audiology Associates in 1984, Dr. Peter Marincovich has expanded his practice to four Bay Area locations and stands at the forefront of personalized hearing techniques. His team has developed a holistic approach for its patients, consoling them in maintaining a life connected to their loved ones and passions despite their difficulties in hearing. Through research, technology and diagnostics, Audiology Associates reconnects its patients to a life that may have not been possible without hearing aids, diagnostics, outreach and rehabilitation.
Dr. Marincovich is a Santa Rosa native who completed his graduate degree in communicative disorders from Louisiana State University and his Ph.D in Audiology from the University of Memphis. His passion for audiology was sparked from an interest in community involvement, speech evolvement and how that can affect hearing aids. After earning his Ph.D, Dr. Marincovich learned he had a benign tumor on his left hearing nerve that soon left him deaf in one ear. During this difficult time, Dr. Marincovich found it as a way to channel his skills and help those like him to live with hearing loss, while still maintaining full and active lives. Additionally, Dr. Marincovich became frustrated by current methodology and hearing solutions, which limited his ability to communicate efficiently and as a result has focused the past 30 years on the development of new methodologies, systems and processes to better benefit not only his own hearing but those of his patients.
"I can empathize with patients with hearing problems and find it as a way to further connect with them, hear their stories and improve the technology and processes in order to keep them connected to those around them," states Dr. Marincovich.
Audiology Associates focuses on a holistic approach to hearing loss. The method starts with an individualized diagnostic test that focuses on the sounds and difficulties each patient experiences. Then, with the latest in hearing technology, each hearing device is individually prescribed and fit to each patient's pitch to allow the patient to hear soft and loud sounds as well as recognize and adjust to their surroundings accordingly. What has revolutionized Audiology Associates and their approach to patient care is their prescriptive fitting approach. Just as speaker systems sound different depending on the dimensions of a room, hearing aids sound different depending on the unique characteristics of the patient's ear canal. By adjusting the device after measuring the sound in the patient's ear while they are wearing the device (real-ear measurements), these factors are taken into account and the device is individually tuned. Combine this with an individualized rehabilitation process, which acts as a support network for patients to successfully enter a world of active listening, and patients receive very comprehensive hearing health care.
Often those with hearing loss can feel isolated, less engaged, and often feel they "miss the punch line." This can lead to anxiety and can often hinder an individuals' ability to participate in basic social tasks. Audiology Associates focuses their rehabilitation program on how to become a better listener and empowers the patient with unique communication skills that will make them become more of an active listener and confident and successful in social situations.
"Our program focuses on first preparing to communicate then maintaining communication and finally guidelines for repairing communication that can help prevent failure in communicative settings. We teach our patients not only how to communicate effectively but become active and empower others," states Dr. Marincovich.
Dr. Marincovich offers outreach and support programs free to the community and his patients. He often meets with individuals, offers free diagnostic testing, advice and hearing loss prevention services. He is also a regular guest lecturer at Santa Rosa Junior College, College of the Redwoods, and College of Marin. His practice focuses on the education of family members of those with hearing loss and those in the community in order to help them better understand hearing loss and its effects.
The advanced technology at Audiology Associates is prescriptive and offers hearing aids with various gradations that allows for optimal hearing. As the practice enters its 30th year, Dr. Marincovich is constantly seeking better ways for understand hearing loss and to prescribe individual solutions.
"The hearing aid is just part of a process, it's a tool. It is just as important to understand the patient needs, their lifestyle, and how a hearing loss makes the person feel. In addition, our expertise is not only knowing how to adjust the pitch, and loudness to "match" a hearing loss, but also how to gradually adapt the system to the patient as the patient gradually adapts to the system," states Dr. Marincovich. "By accounting for individual differences, this allows us to make sure soft and loud sounds work best for the patient because everyone has a different perception of what better hearing is."
Unique to its industry, Audiology Associates offers personalized counseling, diagnostics, customized fitting process, industry leading technology, unique communication skills training and assistive technology, such as "Telecoil Loops", to help patients hear more effectively on the telephone, TV and in large areas. Recently, Dr. Marincovich has implemented an "Audiology for Life Program," unlike that of any other practice. This online program keeps patients connected to their doctors and industry experts, as well as each other, while offering networking opportunities and resources not always readily available. All the services and support are accessible to patients on one platform, which has improved the lives of his patients and their families and keeps them connected despite hearing loss.
Audiology Associates is Audigy Certified by AudigyGroup, and has offices operating in Novato, Mill Valley, Santa Rosa and Mendocino. With Dr. Marincovich leading the way, Audiology Associates delivers quality, personalized evaluations first, helping physicians evaluate patients medically through comprehensive diagnostic audiology services, and then an educated care approach in order to help patients find the perfect technology and solutions to suit their needs, lifestyle and ultimately how a hearing loss makes a patient "feel". Known to always have current and comprehensive services and technology, Audiology Associates has provided comprehensive hearing loss prevention, diagnostics and hearing solutions to patients for 30 years. To make an appointment with Dr. Peter Marincovich or his team of certified Audigy specialists contact (707) 827-1630 for their Santa Rosa office or visit their website audiologyassociates-sr.com, blog or their newsletter for more information on their other three Bay Area locations and for the Top Ten Most Effective Communication Techniques.