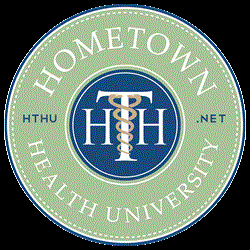 Atlanta, GA (PRWEB) September 30, 2013
For healthcare providers, measures of quality are no longer just signs of a successful, safe and patient-friendly facility - they are now directly related to reimbursement from CMS. HomeTown Health University is now offering online HCAHPS Certification programs for Hospitals and Physicians in order to provide a detailed understanding of what HCAHPS is, and how it affects daily performance and best practices.
Starting with the basics, HCAHPS is an acronym for "Hospital Consumer Assessment of Healthcare Providers and Systems." It is the first national, standardized, publically reported survey of patients' perspectives of hospital care. As hospital reimbursements move from a pay-for-reporting to pay-for-performance and the amount of reimbursements are tied to the results from the surveys administered through the HCAHPS initiative, it is important to address the various composites of HCAHPS to ensure the best scores for hospitals. Not only will these scores affect the financial viability of a facility, but their inclusion in the online rankings at Hospital Compare, will give patients the ability to view quality scores and measures before choosing a medical provider. Those hospitals who are able to adapt to the demands of quality measures - including non-clinical care factors such as communication with staff, atmospheres of respect and hospitality, and so on - will be rewarded in patient confidence as well as higher reimbursement rates in the future.
HomeTown Health has developed a Certification program to meet the educational needs of facilities - explaining what is HCAHPS, what it means for healthcare facilities and providers, and what best practices and behaviors yield higher scores on the HCAHPS matrix.
For Hospitals, the certification includes education on: What is HCAHPS?, Nurse Communication, Discharge Information, Responsiveness of Staff, Hospital Environment, Pain Management, and Medication Communication.
For Physicians, the certification includes education on: What is HCAHPS?, Physician Listening, Physician Explanation, Physician Courtesy and Respect, Discharge Information, Responsiveness of Staff, Pain Management, and Medication Communication.
The goal of each of these courses is to address each composite area in an effort to educate hospital staff and physicians on the patient's perception of the care they receive. This goes hand in hand with the goals of HCAHPS which are to improve the quality of healthcare delivered, provide incentive for healthcare providers to deliver quality healthcare and give the consumer the opportunity to make objective and meaningful comparisons between hospitals on domains that are important to consumers.
HomeTown Health University, http://www.hthu.net, is an accredited online source of CEU's and continuing education credits for healthcare professionals. Offering more than 300 online courses, HTHU provides training for Staff/Clinical Compliance, Revenue Cycle Management, Physician Office Education, Annual Education and Health Information Technology. With an enrollment of over 5,000 students nationwide, HTHU is dedicated to providing timely, relevant and detailed education to its subscribing hospitals and students.
The business office certification and education programs offered by HTHU delivers relevant healthcare access education to its students and financial improvements to healthcare providers through increased clean claims, reductions in errors, increased collections, reduced turnover and positive impact to the Revenue Cycle. HTHU provides the education to empower staff and facilities to maximize their financial performance and create a positive impact on the success and viability of their facilities.
HomeTown Health, LLC is authorized by the International Association for Continuing Education and Training (IACET) to offer accredited continuing education units (CEUs), held in the highest of continuing education standards. Unique to HomeTown Health University is the highly customized training sessions that include collaborative efforts among leading healthcare providers, facilities and experts in the field. HomeTown offers students of all different learning styles, time availability and job title the opportunity to learn at their pace, on their time, 24 hours a day, 7 days a week. Unlike other exam-only based certifications, the Business Office Certifications developed through HomeTown Health University are focused not on the successful completion of the exam, but the preparedness of the student through completion of training hours. For more information on the Business Office Certifications available, please visit http://www.hthu.net.