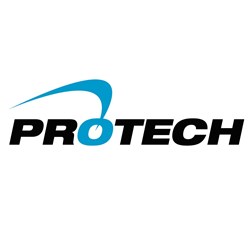 There is a synergy between Protech and Engage that stems from our intense dedication to building partnerships with our clients that are based on a mutual trust. - Engage
COLUMBIA, Md. (PRWEB) September 03, 2013
Protech Associates, Inc. (Protech), the world's first and leading provider of cloud-based association management software (AMS) powered by Microsoft Dynamics® CRM, today announced it has partnered with Engage, an enterprise-level development company that leverages the scalability and flexibility of DNN® Evoq (formerly DotNetNuke CMS) to solve complex challenges for associations through elegantly crafted web and mobile solutions. Combining Protech's world-class association management software, Protech Cloud Business Solutions, with Engage's elite expertise as a DNN Gold Certified Partner, the two companies will help associations, like The National Academic Advising Association (NACADA), create remarkable online member experiences.
Located at Kansas State University in Manhattan, Kan., NACADA serves over 11,000 members representing all 50 states, Puerto Rico, Canada, and several international countries. To ensure an exceptional online experience for its members, the organization worked with Protech and Engage to seamlessly integrate Protech Cloud Business Solutions—specifically the robust ecommerce application MX Online—with the DNN Evoq content management system (CMS) to create NACADA's new website. This included successfully migrating thousands of pages of web content from NACADA's previous static HTML site into the CMS.
Jason Stone, vice president of sales and marketing, Engage, said, "There is a synergy between Protech and Engage that stems from our intense dedication to building partnerships with our clients that are based on a mutual trust. NACADA is a prime example of how our DNN experience and depth of knowledge of Protech's system interact to create an effective, attractive and results-driven online presence for an association."
Founded in 1999 and headquartered in St. Louis, Engage was one of the original DNN Partners and is now one of 14 companies that have received the top designation as DNN Gold Certified Partners. Specializing in work with multi-tier corporate franchises and member-based organizations, Engage creates custom solutions that help its customers organize and manage content, and maintain overall branding consistency, while instituting the ability to customize local content.
Brian Bruffey, CEO, Protech, said, "Associations must create engaging and exceptional online experiences for their members, but this often involves many intricate and diverse systems. To ensure the systems work together properly, it is imperative for these organizations to build websites on a first-rate platform like DNN. By partnering with Engage, we can provide our customers with the world-class technologies and expertise to advance their missions with improved online ecommerce, social and mobile member experiences."
Protech's association management software delivers maximum value for membership organizations with a proven, predictable, long-term technology plan leveraging Protech's more than 25 years of deep, association-industry expertise, combined with Microsoft's commitment to innovation and world-leading investment in the Microsoft Dynamics CRM platform.
Learn more about this new partnership during Protech Fusion 2013, Sept. 5, 2013, at the Washington Marriott at Metro Center, in Washington, D.C. Engage's Jason Stone will be presenting a session that details how the strategic relationship will further help associations create and deliver exceptional member experiences.
About Protech Associates, Inc.
Protech Associates, Inc. is the world's first and leading provider of cloud-based association management software (AMS) powered by Microsoft Dynamics® CRM. Founded in 1984, Protech combines deep industry expertise and the technical knowledge of numerous on-staff Microsoft Certified Professionals to deliver a robust, easy-to-use, membership management software that is Certified for Microsoft Dynamics, with enterprise-level security, a built-in disaster recovery plan, and a 99.9 percent uptime guarantee. Headquartered in Colombia, Md., the company has been named to the Microsoft President's Club multiple times, received the Microsoft Distinction in Marketing Award twice, is a Microsoft partner with a Gold Competency in CRM, and partners with technology leaders including CenturyLink, Cetrom, Melissa Data, PayPal, ExactTarget, Higher Logic and Engage. For more information, visit http://www.protechassociates.com.