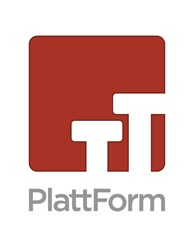 In these spots, we see how it can change and shape lives, from the perspective of a student and a well-cared-for pet.
Lenexa, Kansas (PRWEB) September 03, 2013
For the third consecutive year, PlattForm has been honored in the annual Telly Awards for outstanding creative work and production excellence. PlattForm, a leading provider of comprehensive marketing and enrollment-management services to colleges and universities, received two Bronze Tellys in the 34th Annual Telly Awards for Brown Mackie College's "Vet Tech Story" and Liberty University's "Shine Brighter" television commercials.
12,000 entries from all 50 states and several countries were judged in the 34th Annual Telly Awards. Entries are judged individually on their creative merits to recognize a high standard of production excellence. Winners represent the best in online video content and local, regional, and cable TV commercials and programs.
The judging panel was composed of 500 accomplished industry professionals. Each judge was a past winner of a Silver Telly and a current member of the Silver Telly Council, ensuring both a tradition of expectations and a strong foundation for judging newer mediums like online video.
"Vet Tech Story" tells the success tale of one Brown Mackie College graduate, but not from the usual point of view. The narration follows a dog named Todd, and the visuals show his appreciation for the finer things, including a trip to his favorite, newly hired veterinary technician.
In Liberty University's "Shine Brighter" commercial, an employee uses her evening hours to improve her future with the online degree program of a respected and established faith-based institution.
"Both spots involve technical and visual creativity, but they are also enhanced with elements of traditional storytelling. Education is such a transformational experience. In these spots, we see how it can change and shape lives, from the perspective of a student and a well-cared-for pet," said Laura Jackson, Creative Director for PlattForm.
For more information, please contact Sean Bryan, Senior Brand Strategist, at sean(dot)bryan(at)plattform(dot)com or 913-254-6752.
About PlattForm
Since 1989, PlattForm (PlattForm.com) has set the standard of excellence in providing marketing services and enrollment solutions for colleges and universities worldwide. The firm, headquartered in suburban Kansas City, boasts an internal staff of more than 550 industry experts. As thought leaders in postsecondary education, PlattForm has helped more than 4,000 colleges and universities improve the lives of millions of individuals. Specialties include search engine marketing, interactive lead generation, online marketing, traditional media placement and creative services.