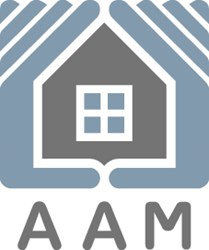 We are very honored to have achieved the Phoenix, Arizona top ranking status and I believe that is a reflection of our employees and the extraordinary commitment they make every day
Phoenix, Arizona (PRWEB) September 03, 2013
The Phoenix Business Journal announced that Tempe, Ariz.-based AAM (Associated Asset Management) is the number one HOA Management firm in the Phoenix metro area, per the publication's annual list of such companies. The list was ranked by number of household units under management. AAM reported 168,000 household units in the Phoenix metro area. This is the fourth year the Business Journal has ranked HOA management firms. In the prior three years AAM held the number two spot.
"Our company has enjoyed solid expansion both in Arizona and in Florida where we recently opened an office in Orlando," said Amanda Shaw, AAM President. "We are very honored to have achieved the Phoenix, Arizona top ranking status and I believe that is a reflection of our employees and the extraordinary commitment they make every day," she noted.
"AAM embraces a holistic approach to community management, managing all elements of vibrant community associations. By creating successful community environments the residents and neighborhoods thrive," said Shaw.
AAM provides a wide range of community management services for both developer-controlled and homeowner-controlled associations including annual budgets, cash flow forecasting, financial statement preparation, assessment billing and collections, architectural review, compliance, oversight of landscape maintenance contracts, facility maintenance, neighborhood events, resident communication, and website administration.
About AAM
AAM works with many of the largest homebuilding and community development companies in the United States such as Del Webb/Pulte, Shea Homes and Meritage Homes. Founded in 1990, AAM employs 376 people and manages more than 400 homeowners associations in the United States. http://www.associatedasset.com