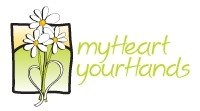 "A life with purpose is a life lived on purpose." Stephanie Zimmerman, Executive Director of MHYH
Johns Creek, GA (PRWEB) September 05, 2013
In honor of Childhood Cancer Awareness Month, myHeart, yourHands has launched phase one of its Indiegogo campaign entitled Second, Second Chance (http://www.indiegogo.com/projects/second-second-chance) in an effort to raise funding to produce a documentary piece that steps into the daily lives of survivors living with the collateral damage of cancer treatments received months, years, even decades ago. This documentary is intended to raise general awareness and to provide accurate information to survivors themselves with regard to specific late effects such as heart failure, infertility, secondary cancers, and radiation-related nerve damage, to name a few. This piece will also be used in an effort to encourage the incorporation of late effects into medical education in the future.
Findings published in the Journal of the American Medical Association on June 12, 2013 lend credence to this project. In a study out of St. Jude Children's Research Hospital, researchers found that "childhood cancer survivors overwhelmingly experience a significant amount of undiagnosed, serious disease through their adult years, establishing the importance of proactive, life-long clinical health screenings for this growing high-risk population." In fact, 98% of the 1,713 participants had at least one chronic condition by the time they turned 45 with 80% having a life threatening condition. In a recent press release dated 06/11/13 St. Jude's Melissa Hudson, MD, director of the St. Jude Division of Survivorship and co-first author of this study, is quoted as saying, "these findings are a wake up call to healthcare providers and a reminder to survivors to be proactive about their health."
myHeart, yourHands believes that in order to be proactive about one's health, one must be educated regarding his or her personal risk. Unfortunately, knowledge of cancer treatment history and risk is lacking among survivors. myHeart, yourHands was borne out of the lived experience of its co-founders with heart failure caused by life-saving cancer treatments (chest radiation and chemotherapy) received decades ago--heart failure that required heart transplantation for Zimmerman in April 2008, while Bode continues to await transplant. This lived experience, coupled with Zimmerman's clinical experience as a pediatric oncology nurse practitioner in the area of late effects and survivorship, compelled these women to take the message of late effects to the world by means of a documentary film piece.
Given the aforementioned findings, the question becomes: do adult survivors of adult cancers share the experience of late effects with survivors of childhood cancers? The intention of myHeart, yourHands is to make late effects known across all media channels so that cancer survivors, childhood and otherwise, can access information on their own terms. Thus, harnessing the power of social media will be a key component in the distribution of Second, Second Chance.
For more information regarding late effects as a survivorship issue, please contact Stephanie Zimmerman by email at sdzhappy(at)gmail(dot)com or by phone at 770-313-1730.
You may also visit http://www.myheartyourhands.org/category/scientific-literature/ to review a running list of known late effects among childhood and adult cancer survivors.
myHeart, yourHands (http://www.myHEARTyourHANDS.org/About ) was founded as a not-for-profit incorporated in the state of Georgia in November 2011 by two adult survivors of childhood cancer, Judy Bode and Stephanie Zimmerman. myHeart, yourHands is a response to the well-documented knowledge deficits among the survivor population and primary care providers. These deficits center around personal risk for potential late effects and the lack of formal medical training in late effects. In addition, myHeart, yourHands is also a strong advocate of organ donor registration as organ failure is becoming all too common among survivors.