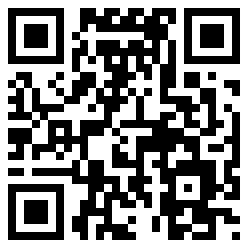 (PRWEB) September 04, 2013
I think Eastwood meant "You made my day!" not "Go ahead make my day!" states Dr. Bonnie Weil. According to reports made by US Weekly on Wednesday (http://www.usmagazine.com/celebrity-news/news/clint-eastwood-dina-eastwood-split-shocking-wife-swap-post-split-201349) Clint Eastwood and his wife Dina have decided to separate after 17 years of marriage. There are many speculations as the actual reason behind the divorce has not been released.
"Is it a rumor?" questions Dr. Bonnie Weil. "Is this another couple breaking up to make up? After 17 years in a relationship, especially a relationship in Hollywood. It is hard to maintain the "honeymoon" effect as there are so many varieties of "candies in the candy store!" states Dr. Bonnie.
"The trick is to have an affair with your own partner to restore the sizzle and magic, even when the power struggles occur." Struggles are bound to occur in every relationship where love exists as the honeymoon phase and the "hormones" die down. "You need to keep love alive with daily verbal aphrodisiacs, a 20 second kiss and a 30 second hug," advises Dr. Bonnie.
Everyone needs to learn the keys to a lasting relationship, and the importance of fighting fair. Relationships require daily work from both parties to keep the love alive. Dr. Bonnie teaches in her new course the tips and glue to keep every relationship feeling new. http://www.ed2go.com/CourseDetails.aspx?tab=detail&course=ksm
Dr. Bonnie Eaker Weil has over 25 years of experience as a counselor and therapist, and specializes in issues related to dating, marriage, divorce, and infidelity. Dr. Bonnie has been named New York Best Therapist 3 consecutive years 2011, 2012 and 2013. She has appeared on The Today Show, The Oprah Winfrey Show, The View, and Good Morning America. She's also been quoted many times in publications such as USA Today, Redbook, The New York Times, and Cosmopolitan, and has authored books about relationships including Make Up, Don't Break Up; Financial Infidelity; and Adultery: The Forgivable Sin, which was turned into the Lifetime movie Silence of Adultery. The information and advice she shares is based on scientific studies and on her work with thousands of patients.