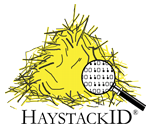 San Francisco, California (PRWEB) September 04, 2013
Haystack Information Discovery (HAYSTACKID), a leading provider of risk management and end-to-end technology-driven litigation preparedness and eDiscovery services, today announced that it has become an enterprise user of LexisNexis® LAW PreDiscovery™ software for electronic discovery processing and imaging.
HAYSTACKID is using LAW PreDiscovery to strengthen its internal processes, leading to a more robust suite of solutions for HAYSTACKID's corporate clients and their outside counsel. This "enterprise user status" with LexisNexis provides HAYSTACKID with a distinct competitive advantage.
LAW PreDiscovery is an innovative software application that gives litigation teams greater control over the massive amounts of discovery related to a case by combining paper imaging and electronic discovery into one unified process. LAW PreDiscovery also helps ensure cost control by first culling non-responsive and duplicate files, and then enabling further refinement of the document set by searching text and metadata to locate relevant files.
HAYSTACKID's use of LAW PreDiscovery software will bring to bear the competitive and world-renowned technology for which LexisNexis has become known in the litigation support marketplace. Moreover, HAYSTACKID will vet and document results from the internal services used to provide feedback to LexisNexis.
"LexisNexis has proven its ability to set trends for the corporate and government technology markets for decades," Kevin D. Glass, President and Chief Executive Officer of HAYSTACKID, explained. "This enterprise license enables unmatched capacity for HAYSTACKID, allowing us to take on and accomplish any task, regardless of the size or scope. Furthermore, this enterprise user status will drive us closer to achieving our goal of being the best vendor of litigation services in the world."
"We're delighted that HAYSTACKID has chosen our products and gratified they have made the investment for enterprise user status with LAW PreDiscovery software," said Matt Gillis, Vice President and Managing Director of Litigation Tools & Professional Services at LexisNexis. "LAW PreDiscovery reduces the number of files that require processing and also allows users to begin the review process sooner with fewer files for attorneys to review. We're confident that access to our software will result in considerable cost savings for HAYSTACKID clients."
About LexisNexis Litigation Tools & Professional Services
LexisNexis helps its clients gain increased control of e-discovery with flexible, integrated solutions for early data assessment, processing, review and seamless chain of custody. Supporting the most critical phases of the EDRM, LexisNexis® Early Data Analyzer, LAW PreDiscovery™, Concordance®, Concordance® Evolution, CaseMap®, TextMap® and Sanction® are the only solutions on the market that work together for complete support of litigation management and can be offered in a hosted environment for the flexibility and support any case demands.
About Haystack Information Discovery
Haystack Information Discovery ("HAYSTACKID") provides corporate customers and their counsel with low-cost predictability options that allow accurate budgeting and forecasting of their discovery expenses without the additional cost of software, hardware, or implementation fees. With office across the world and processing centers throughout the United States, HAYSTACKID is ready and able to handle your largest case, and save your organization a tremendous amount of time and money.
Haystack Information Discovery is headquartered in New York City with offices in Boston, Chicago, San Francisco, Denver, San Diego and Paris, France.
Continue to visit us at http://www.haystackid.com or call (877.942.9782).
Contact:
media@haystackid.com
877.9.HAYSTACK (877.942.9782)