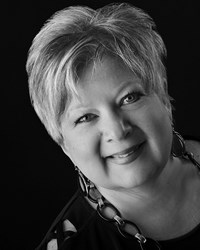 BDG is passionate about surrounding each client with beauty while maintaining their individual personality. The focus has been on building relationships with each opportunity, which is evident in the company's continued growth.
Dallas, Texas (PRWEB) September 04, 2013
Enjoying substantial growth in recent months, innovative firm Baker Design Group has found its niche market producing remarkable achievement in multiple divisions within the interior design world. Under the leadership of Principle Linda Baker, the company has seen impressive growth expanding its design team, design services, custom lines, and is being hailed as a "rising star" on the interior design horizon by the American Society of Interior Designers (ASID) Texas Chapter.
Just a few months after BDG was recognized as a quadruple recipient at the 2013 Dallas Design Ovation Awards, winning first place for their entries for Emerging Designer and Outdoor Living Space, Baker and her interior design team were honored with a 2nd place win at the 2013 ASID Legacy of Design Awards for Rising Star Residential Design in Texas. The Legacy of Design Awards is an annual competition recognizing the finest interior design achievements within the Texas Chapter.
BDG's custom lines, which already consisted of custom cabinets, lighting, wall coverings and fabrics, now include the Signature Elements Furniture Collection. The new furniture line features options of five arm styles, six base styles, three back styles and two seating depths, along with the large in-house collection of upholstery choices.
"You can make any statement with your upholstery selection, from timeless traditional to sleek metropolitan to family-room casual," Director of Business Development Heather Mattox said. "Our custom line offers design solutions for our clients and for other interior designers who are looking to make a statement with a perfect sofa, chair, sectional or sleeper piece. The line integrates our superior quality, comfort and service with your own personal sense of style."
With 114 sofa choices, 144 upholstered chair and 28 decorative chair options, Baker Design Group's Signature Elements Furniture Collection guarantees a selection that will complement any design style. There is also a large assortment of ottomans, which are growing in popularity as replacements for coffee tables. The furniture line leaves no detail unaddressed, even supplying an array of decorative nail head trim options with customized placement to add the right finishing touch and accent the lines of each piece.
BDG's launch of their new custom furniture line comes in the wake of the growing success of their wholesale floral division, the roots of her success as Founder of The Creative Branch in Houston in 1991. Baker's sophisticated and realistic design work with high-end florals and permanent trees led to a new idiom - permanent interiorscapes - and earned her a solid reputation among prestigious clients such as The Hyatt Regency; The Four Seasons; The Woodland Resorts; Methodist Hospital; Ethan Allan; and EXPO Designs; among many other commercial and interior design trade consumers. The authentic and life-like work with permanent interiorscape won her company the much sought after bid at the four-diamond Moody Gardens Hotel, Spa and Convention Center in Galveston.
It was natural to integrate her first love of innovative floral designs into the business. "Baker Design Group takes a unique approach to expanding their wholesale floral division, collaborating with interior designers," Baker said. "We create high quality artificial floral designs to meet every occasion and every season, from beautiful fall florals and wreaths, to spectacular Christmas arrangements.
Baker and her design team are also known for their incomparable seasonal designs managed by their Christmas Decorating Division, which has expanded to more than 30 commercial and residential clients in the last few years. BDG designer Ashley Stephens offers an artistic and edgy dynamic to everyday and holiday custom arrangements while BDG's newest floral designer, Corey Highsmith, brings a clean and architectural perspective to the company's signature "interiorscapes." Also joining the growing BDG staff is interior designer Jessica Warren, a 2009 University of North Texas graduate who previously worked with a prominent interior designer in Seattle.
Nancy Richards joins the team as the Warehouse Operation and Seasonal Manager, bringing more than 20 years of experience to BDG. "Coming from a background of sales and marketing with Fortune 100 companies and small businesses, I understand the importance of customer service. I am honored to be a part of a team who shares that same desire and proves it each time they transfer their design ideas into their clients' home or business. BDG is passionate about surrounding each client with beauty while maintaining their individual personalities. The focus has been on building relationships with each opportunity, which is evident in their continued growth," Richards said.
In an earlier interview the Houston Business Journal commented on Baker's achievements at The Creative Branch saying, "She's more concerned with enjoying her work and doing a good job." Baker observed, "I'd like to make money, but I want to make sure I have the drive and the focus of what we're doing with the product. I'm not worried about how big it [meaning the company] gets." Since her relocation to Dallas in 2004, the business philosophy that originally fueled Baker's success in Houston is proving to demonstrate the same dynamic growth for Baker Design Group as the company continues to flourish in today's market.
________________________________________________________________________________
Established in 2004, Dallas-based Baker Design Group has earned a reputation as a leading designer of commercial and residential interiors in the Dallas, Houston and Austin marketplace. Current information including projects, awards, team bios, media coverage, photo galleries and more are available at baker-designgroup.com.