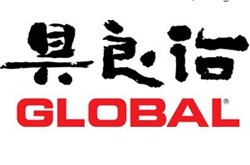 Counterfeiting is big business.
(PRWEB) September 09, 2013
Professional chefs and the general public are increasingly falling victim to counterfeit Global Knives according to Stephensons, authorised stockist of Global Knives.
The catering equipment supplier has published a set of guidelines aimed at professional chefs and caterers, highlighting the dangers of the illegal copies.
Managing Director, Henry Stephenson said: "Counterfeiting is big business and causes much damage to legitimate businesses and, in this case, is extremely dangerous.
"Counterfiet Global Knives are generally offered at a hugely discounted price, supposedly direct from the manufacturer, either at a trade fair or the back door of a catering establishment."
A spokesperson for Yoshikin, manufacturer of [Global Knives said: "Counterfeit goods put public safety at risk.
"By their very nature, fake goods are produced cheaply and are not subject to the rigorous testing that reputable manufacturers are required to carry out on their products.
"The products may be cheaper but for good reasons; they are vastly inferior, incorporating cheap steel, poor manufacturing standards and blades that will not hold an edge for more than a couple of uses.
"It is normally the case that these knives are so inferior that they do not even justify the bargain price paid for them."
Mr Stephenson said: "To avoid the dangers of these fake Global Knives, examine the dimpled handles carefully, they should be evenly spaced and perfectly symmetrical.
"The branding should be etched onto both sides of the blade, rather than painted, and also make sure Yoshikin and Cromova appear on the blade.
"Any knives with the words Global Chef or Global Professional will immediately distinguish the knives as counterfeit.
"Handle the knives and feel for the quality, a genuine Global knife is perfectly balanced.
"Avoid knives that appear to be an extremely good bargain, as always if it looks too good to be true then it probably is."