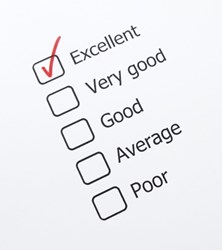 We are very proud and lucky to have the psychics that we have on our line.
Philadelphia, Pa (PRWEB) September 09, 2013
Over the past two decades PsychicsForetell.com has searched far and wide to find the best psychic readers for their clients. Foretell is now allowing readers an inside look on the process of what goes into providing their callers with some of the most gifted psychics across the country.
Foretell takes pride in the services they provide to their clients and therefore their psychic recruiters have a very specific process when it comes to the search. "We get dozens of emails or calls a week from potential psychics," one of the company's customer service representatives says, "we will send them out a questionnaire to find out a bit about their experience and capabilities," the rep continues.
After these potential psychics questionnaires are reviewed by Foretell's head of psychic recruitment, they are then set up with a series of test readings. The reader must complete three separate 10 minute readings.
A source from the company explains that these test readings are the most important part of the process because this is where we find out a variation of things about the reader. During these 10 minute readings, the testers are looking for a number of things.
1. Accuracy. The reader must prove to have an absolute minimum of 85% accuracy in all of their listed levels of expertise.
2. Professionalism. The reader needs to have a non-judgmental, honest, caring, and compassionate demeanor.
3. Timing and Pace. We want to make sure that there are not a lot of long pauses or time taken repeating the same information back to the tester. Also, no filler words like "Um" and "Hm."
The above listed are the main focus during the test readings. There is a lot that goes into the hiring process. Foretell even has a quote from one of their psychics on their website who joked "It's easier to get into Harvard!"
Foretell is hard at work testing some potential new psychics to join their gifted team of advisors right now. They have just added two new psychics to their line who got excellent reviews during the testing process.
"We have gotten some really great feedback so far about some of our newer psychics" says one of Foretell's customer service reps. The rep goes on to say that they are starting one tomorrow that they are very excited about and believe customers will be very pleased with her abilities.
Check out Foretell's Find A Psychic page to find out more about their psychics.