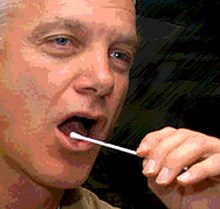 GeneSight® testing consists of the patient's DNA make-up and the metabolism of psychotropic, ADHD and analgesic medications. Pomegranate receives the results within 36 hours of testing at which time the clinicians decide on medication management.
Columbus, Ohio (PRWEB) September 12, 2013
Pomegranate Health Systems adolescent psychiatry treats teens with serious mental and behavioral health disorders. Pomegranate is a 50-bed residential treatment center/emergency shelter care and 20-bed inpatient acute hospital which treats teens age 12-17. In March 2013, Pomegranate began using GeneSight® by Assurex Health to initiate genetic testing of patient's potential response to psychotropic and attention deficient and hyperactivity (ADHD) medications.
Assurex Health explains, "Pharmacogenomics (PGx) is the study of how a person's DNA affects their response to FDA approved medications. The GeneSight® Psychotropic test developed by Assurex Health is intended to help clinicians select medications commonly prescribed to treat neuropsychiatric disorders such as depression, bipolar disorder and schizophrenia based on the genetic factors affecting how individual patients metabolize and respond to certain medications."
GeneSight® testing implemented to date, has been very successful according to peer-reviewed clinical studies. Using a buccal swab (taken from inside a patient's cheek), Pomegranate's medical team can determine which medication may work best in treating teens with ADHD, anxiety, bipolar disorders or depression.
GeneSight® testing consists of the patient's DNA make-up and the metabolism of psychotropic, ADHD and analgesic medications. Pomegranate receives the results within 36 hours of testing at which time the clinicians decide on medication management that will best serve the patient. 'This is evidence-based practice at its best,' says Dr. Sathappan, Pomegranate's Medical Director. "GeneSight® testing is expensive. The cost of the testing is minimal however, compared to the cost of multiple admissions, prescriptions, loss of school time, contraindications, adverse-drug reactions, and medical complications," adds Rosetta Cowan, RN, BSN, Director of Nursing.
Dr. Sathappan, noticed a trend of teens being admitted to Pomegranate Health Systems with up to 20 medications and multiple combinations of medications being prescribed and utilized for the adolescent. It raised numerous concerns. 'Many patients and clients come to us, having moved around a lot, disrupted foster care placements, or had challenging histories with multiple diverse providers of medical or psychiatric care. Medications are layered upon medications. A young teen could come to us with medications for sleeping, waking, anxiety, and mood regulation. Our goal is to wean the patient to three or less; the fewest possible medications in the lowest doses necessary for optimal functioning, symptom management, and recovery, coupled with intensive individual and group therapy," he said. Pomegranate approaches all therapy in a multi-disciplinary environment that includes bio-psycho-social dimensions.
The medical team envisioned pharmacological management to include multiple aspects of treatment which would move away from managing symptoms of disorders and behaviors only, to an environment that would treat symptoms but also move forward in changing the culture of how patients are managed therapeutically. When medications arrived on the scene, taking a pill for everything from anxiety to depression to hyperactive behavior became a panacea. If one little pill could fix this, then another little pill could fix that. "Coupled with the fact that results with adults were extrapolated to children and adolescents presented additional issues. Children are not little adults and they are still in formative years physically and mentally," added Sathappan. Cowan explained, "We are concerned with the whole child and not just symptom management."
As Chief Medical Director and President of PHS, Sathappan and other medical staff evaluates close to 70 patients –in collaboration with psychiatrists, CNP's, approximately twenty therapists & CPST (psychiatric case managers), and twenty nurses at the 24-hour inpatient residential facility and acute hospital. Over 1000 adolescents have been assessed and treated since 2008 at PHS. "The newly introduced GeneSight® testing is part of a personalized pharmacological approach which contributes to successful outcomes and the foundation for a solid medical and therapeutic orientation," Sathappan reported.
Why treat with medications at all? "Half of all lifetime cases of mental, emotional and behavioral disorders begin by age 14. Early intervention and access to treatment services and family supports prevents the loss of critical developmental years that cannot be recovered. Research has demonstrated that early intervention and effective treatments for children and adolescents enable children and youth to succeed in school, work and family life and prevent delinquency, criminal behavior, violence, suicide, substance abuse and long term disabilities due to behavioral health disorders. The best treatments for serious mental illnesses today are highly effective; between 70 and 80 percent of individuals have significant reduction of symptoms and improved quality of life with a combination of pharmacological and psychological treatments and supports. The recovery rate for bi‐polar disorder is 80%; panic disorder 70‐80%; major depression 65‐80%; schizophrenia 60%; addiction 70%." [Source: The Ohio Council of Behavioral Health and Family Services Providers Fast Facts on Mental Health, 3/14/2011] 'When symptoms are reduced or managed with medication, it helps set the stage for the therapy to come,' concluded Cowan.