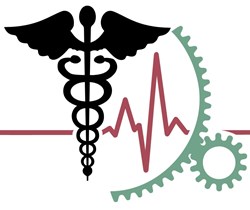 Rockville, MD (PRWEB) September 10, 2013
AEGIS.net, Inc. (AEGIS) announced today that they have been selected to participate in the HL7 - 27th Annual Plenary & Working Group Meeting (WGMs) and Fast Healthcare Interoperability Resources (FHIR) Connectathon scheduled at the Hyatt Regency Cambridge in Cambridge, MA from September 21-27, 2013.
The AEGIS team led by Richard Ettema and Mario Hyland is one of sixteen companies selected to participate in the FHIR Connectathon. This team will participate in two days of hands-on, heads down development and testing, working directly with other FHIR developers as well as senior members of the FHIR standards development team. They will use the test harness named the Developers Integrated Laboratory (DIL) for health information exchange gateway, interoperability, and compatibility testing. The AEGIS DIL offers automated Test Driven Development (TDD) and Compliance Testing services through an Open Source Program. Its backbone is the cloud based infrastructure, consisting of over 250 gateways (servers), that supports this open source program. The DIL is a 24/7 testing environment that facilitates interoperability testing and helps organizations meet Meaningful Use standards. The DIL supports test cases (both positive and negative) for web services and message based enterprise solutions.
AEGIS will actively participate in the WGMs covering a full range of HL7-specific topics such as Version 2.x Implementation, Version 3, and the Clinical Document Architecture (CDA®), Fast Healthcare Interoperability Standards (FHIR®), Meaningful Use in the US, Electronic Health Records, and Vocabulary Terminology among others.
About HL7
Founded in 1987, Health Level Seven International (HL7) is a not-for-profit, ANSI-accredited standards developing organization dedicated to providing a comprehensive framework and related standards for the exchange, integration, sharing, and retrieval of electronic health information that supports clinical practice and the management, delivery and evaluation of health services. HL7's 2,300+ members include approximately 500 corporate members who represent more than 90% of the information systems vendors serving healthcare.
About AEGIS
AEGIS.net, Inc. is a CMMI® for Development (v1.3) Maturity Level 3, CMMI® for Services (v1.3) + Service System Development (SSD) Maturity Level 3 rated, ISO 9001:2008 certified small business and premier provider of Information Technology consulting services to Federal Civilian, Defense and Commercial sector clients. Our services, delivered by practitioners averaging more than 15 years of experience, include Project Management, Software Functional and Performance Testing, Application Design/Development, Independent Verification and Validation (IV&V), and Organizational Performance/Process Improvement. Our domains of expertise include health IT and interoperability, regulatory compliance, finance, human resources, and logistics. AEGIS offers the patent-pending Developers Integration Lab (DIL) testing solution for health information exchange gateway, interoperability, and compatibility testing. If you are interested in interoperability, testing, and health info exchange, please visit our web site.
®Capability Maturity Model, Carnegie Mellon and CMMI are registered in the U.S. Patent and Trademark Office by Carnegie Mellon University.