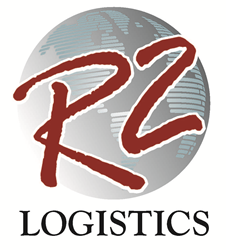 These are exciting times for our company.
(PRWEB) September 12, 2013
R2 Logistics, Inc., a Third Party Logistics service provider, today announced it has opened a new operating branch in Scottsdale, Arizona at 7373 North Scottsdale Road. This is the fifth operating branch in addition to operations in Dallas, Texas; Detroit, Michigan; Columbus, Ohio; and Jacksonville, Florida.
Andrew Fleet, formerly a Logistics Salesman for the Detroit branch, was named Branch Manager of the Scottsdale (Phoenix) operations. Plans are to have 3 to 4 Logistics Salespeople servicing customers out of the two thousand square foot office by the end of 2013. Applications are currently being accepted to fill these positions.
"These are exciting times for our company," stated R2 Logistics President and CEO, Ben Gase. "Establishing a presence in Phoenix allows us to align ourselves with our goal of growing 100 percent year over year by tapping into the gigantic freight market the Southwest and West Coast has to offer. The level of talent we can acquire in this young and energetic city will also be to our benefit. As with our other branches, we expect this branch to grow organically and be profitable in one year's time."
About R2 Logistics, Inc.
R2 Logistics, Inc. is a Third Party Logistics company named one of Forbes magazine's America's Most Promising Companies and headquartered in Jacksonville, Florida. The company works with over 25,000 transportation providers nationwide. R2 Logistics delivers industry-leading services through five primary operating branches. These branches focus primarily on full truckload transportation, as well as services including less-than-truckload (LTL), expedited freight, intermodal, certified hazardous material, specialized hauling and supply chain management. For more information about R2 Logistics, visit http://www.r2logisticsteam.com.