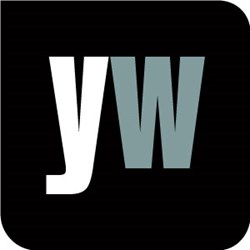 London, UK (PRWEB UK) 26 September 2013
This week, health ministers from 11 Southeast Asian countries have pledged to make preventing and controlling high blood pressure in the region by 2025 a high priority, India.com reported September 11th. According to the article, "Health ministers from 11 Southeast Asian countries pledge to contain hypertension," the ministers adopted the "New Delhi Declaration on High Blood Pressure" at the 31st meeting of WHO Southeast Asian region in India. WHO Director General Margaret Chan commented, "The public health challenge is to get more people routinely tested early to enable proper management of high blood pressure through lifestyle change or medication." (http://health.india.com/news/health-ministers-from-11-southeast-asian-countries-pledge-to-contain-hypertension/)
Yourwellness Magazine decided to take this "challenge" on board, and outlined ways to handle hypertension. Yourwellness Magazine explained, "Many people today are very likely to conduct their day-to-day business unaware that they are suffering from hypertension – a condition in which extreme stress attacks the body's systems and can make you feel as though, you're literally carrying "a great weight." Fortunately, managing and easing the discomfort of hypertension is a relatively straight-forward process." (http://www.yourwellness.com/2012/12/handling-hypertension/#sthash.aWHZ6p3W.dpuf)
Yourwellness Magazine gave its readers three main ways to handle hypertension:
1. Diet. Eat more fruits and vegetables and natural foods, and cut down on fatty foods.
2. Weight management through exercise. Regular activity helps to lower blood pressure as well as weight, which, as a consequence heightens cardiovascular health. More effective blood circulation will also help to minimise the onset of diseases that are associated with hypertension, as well as reducing the effects of the condition itself.
3. Physical therapies. Massages are effective in relieving symptoms as they help to alleviate stress levels and make blood pressure levels lower by the vigorous manipulation of muscles, as well as allowing the body to function in a more efficient manner.
To find out more, visit the gateway to living well at http://www.yourwellness.com.