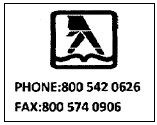 Complaints claim the charges are a fraudulent attempt to receive payment for services which were never ordered.
Dallas, TX (PRWEB) September 17, 2013
Physician and dentist offices nationwide are complaining to Better Business Bureau about offers in the mail from American Yellow Corporation in Dallas that look like bills, but for services that those businesses never requested. The mailings appear to be invoices for $495.95 past-due for a one-year listing in a directory similar to other popular yellow pages directories, and some mailings are stamped with the words "debt collections."
"Complaints claim the charges are a fraudulent attempt to receive payment for services which were never ordered," said David Beasley, Director of Trade Practice Investigations for BBB serving Dallas and Northeast Texas®. "BBB warns businesses to be on the alert for mailings from American Yellow Corporation."
According to complaints, American Yellow Corp. calls businesses about yellow pages listings, then asks a series of "yes" and "no" questions. One complaint from Arizona says, "I was transferred to a young English speaking woman who asked me questions like, 'Is this the name of your office? Is this your address? etc.' When she asked me if I approved the charges I stated 'No'. Today we received in the mail a statement for $495.95. We do not have services with this company and we will not be paying…"
In answer to another complaint about a $495.95 bill that went to collections, American Yellow Corp. responded, "Maybe it had been confusion during the conversation between our representative and their employee. With the purpose of working out we will not be requiring for this payment …"
The mailings display the popular "walking fingers" symbol. However, the "walking fingers" symbol and the "yellow pages" name have no copyright or trademark protection. It's easy for anyone to use the walking fingers symbol or yellow pages name and cause confusion with businesses who receive look-like invoices.
Earlier this year, Dallas BBB attempted to contact the business about the complaints, using the private mail box (PMB) address listed on the mailings, 18208 Preston Rd., Suite 9, PMB 348, Dallas. American Yellow Corporation has not responded to BBB's inquiry.
"In the year since the BBB file on American Yellow Corporation was opened, BBB has closed 26 complaints and responded to over 600 inquiries asking about the business's record," said Jeannette Kopko, spokesperson for BBB serving Dallas and Northeast Texas. "Due to a record of unanswered, unresolved, and serious complaints, American Yellow Corp. has a BBB rating of "F"."
The BBB Business Review on American Yellow Corp., including complaint details, is online at bbb.org.
BBB notes that that American Yellow Corp. mailings use the word "cheques" instead of "checks." This could indicate that the scam might originate from outside the US since that spelling is primarily used in other countries.
Businesses can protect themselves from unauthorized bills for look-like directories by cautioning personnel about calls concerning yellow pages or business directories. Businesses should also alert their accounting department or bill-payers to be on the lookout for disguised solicitations and carefully check suspicious bills from companies with which they don't normally do business.
To check the reliability of a business sending an invoice, and for more tips for businesses, start at bbb.org. For the free BBB iPhone app, see http://www.bbb.org/iphone.
About BBB
BBB serving Dallas and Northeast Texas is an independent, non-profit business-supported organization that sets and upholds high standards for fair business practices and works for trust in the marketplace. BBB helps consumers find and recommend businesses, brands, and charities they can trust. Businesses that earn BBB accreditation contractually agree and adhere to the organization's Standards For Trust. BBB provides services for both BBB Accredited Businesses and non-accredited businesses. BBB services include BBB Business Reviews on businesses, lists of BBB Accredited Businesses by category, customer complaint resolution services, advertising review for truth in advertising, and tips and alerts for consumers and for businesses. BBB serving Dallas and Northeast Texas was founded in 1920 and is one of 113 BBBs serving the U.S. and Canada. Last year, people relied on BBB for Business Reviews, consumer tips, and scam alerts more than 124.5 million times. For more, start at bbb.org.