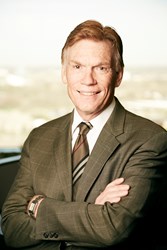 As we now know from the recall of the product, Rejuvenate simply wasn't safe and people were seriously injured.
Southfield, Michigan (PRWEB) September 13, 2013
Like thousands of other patients with debilitating hip pain, Arthur Curnow sought appropriate medical treatment, took his physician's advice, and underwent two successive surgeries in 2010 to replace his right and left hips. Then things got worse.
According to court documents in a case recently filed in Macomb County Circuit Court (Number 2013-001999-NP), both hip implant devices – manufactured by Stryker Corporation and its wholly-owned subsidiary Howmedica Osteonics, and sold under "The Rejuvenate® System" product name – failed. Specifically, the metal surfaces in each device's neck and stem began to rub against one another, causing metallic debris to shed, causing damage to the surrounding tissues. Blood tests revealed the presence of heavy metal ion contamination, and MRI results showed fluid collections around the hip implant. Eventually, his physician recommended revision surgeries to remove both Rejuvenate devices. At surgery, the damage caused by the metal debris was clearly visible.
"Both Mr. Curnow and his doctor trusted that Stryker and Howmedica had properly researched, tested, and marketed the Rejuvenate System," says Robert B. Sickels, an attorney at Sommers Schwartz, P.C. who represents Arthur Curnow and his wife in a lawsuit recently filed in Macomb County Circuit Court (Case Number 2013-001999-NP). "As we now know from the recall of the product, Rejuvenate simply wasn't safe and people were seriously injured."
Approved for sale in the U.S. in 2008, the Rejuvenate device was implanted in an estimated 20,000 patients before Stryker issued a recall in July 2012 that also included its ABG II product, another modular stem design. Typically, hip implants are expected to last 15 to 20 years, but many Rejuvenate patients have suffered failures within two to five years after implantation.
"The most significant risk inherent in the Rejuvenate device is metallosis," says Mr. Sickels, who has represented numerous patients in lawsuits against hip implant manufacturers and is himself a double hip implant recipient. "The tissue in your body can often react quite adversely to heavy metals, causing pain, limited mobility, hip joint failure, and disintegration of surrounding tissues and bone – all of which Mr. Curnow experienced. Many implant patients will be harmed for life."
______________________________________________
Sommers Schwartz, P.C., a law firm located in Southfield, Michigan, represents individuals in Michigan and across the country who have been harmed as a result of medical errors, defective products, loss of employment, and other forms of negligence or intentional injury, as well as businesses involved in complex litigation matters that jeopardize their existence. Additional information about Sommers Schwartz can be found on its website: http://www.sommerspc.com.