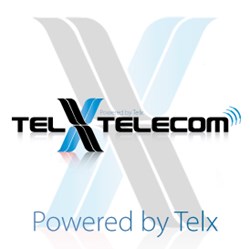 Miami, FL (PRWEB) September 19, 2013
Businesses are increasingly turning to the Internet to take advantage of cheaper and more efficient methods of communication. Email has become the standard method of written communication between individuals, and most people these days have a mobile phone, with smartphones being the most popular choice for many modern business people. Since smartphones connect instantly to the Internet, it makes sense to take advantage of this for making calls and video conferences. With a business Internet phone service, companies can take advantage of a huge range of features, including dedicated local numbers that can be used, via the Internet, from any location in the world. Once connected to the Internet, when a person uses their dedicated Internet number for calling, the number will appear on the receiver's caller ID as a local number, so there is no need for a customer to know where the individual is calling from. This is useful for businesses juggling many different types of services worldwide. There are many available features that can be accessed when a business uses the Internet for making phone calls. A voice over IP phone service allows voice mails to be recorded and stored electronically, as well as faxes to be converted to emails and sent instantaneously. Communication is key to the success of any business. No company can afford to have anything less than the very best communication systems, which is why so many business owners turn to Telx Telecom to advise them on all their calling needs.
Telx Telecom, a respected and popular provider of hosted PBX solutions in Miami, announces a new range of SIP (Session Initiation Protocol) Trunking plans designed to fit any sized business. The SIP Trunking plans offered by Telx Telecom range from an unlimited calling plan, that would be suitable for a large company, to a metered plan that may better suit a smaller company that wants to limit its spending. Customers benefit from features such as domestic and long distance calling, inbound caller ID and location, and 411 and operator services. All plans come with certain features as standard, such as 24-hour technical support 365 days a year. The "Unlimited Trunking" plan comes with unlimited channels, while the "SIP Trunking 1.5" plan comes with two channels per trunk. Every business has different calling needs and the experts at Telx Telecom can advise on which deal will best suit each customer. When Miami businesses search for hosted VoIP, they will often find that Telx Telecom appears at the top of most local listings, thanks to the popularity of the company in the South Florida area. The company is known for its reliability and high quality of service.
About Telx Telecom: Telx Telecom is a leading VoIP service provider with expert knowledge and skills within the field of Internet phone services. For more information call toll free: 1.866.969.8359 or join a VoIP specialist for a live chat by visiting telxtelecom.com.