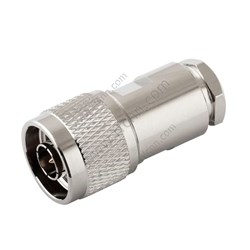 (PRWEB) September 17, 2013
Recently, RFcnn.com, a leading RF connectors manufacturer and wholesaler, has launched a special offer on all its high end RF connectors, which are offered at discounted prices, up to 31% off.
According to a senior engineer of RFcnn.com, a coaxial RF connector is an electrical connector designed to work at radio frequencies in the multi-megahertz range. RF connectors are typically used with coaxial cables and are designed to maintain the shielding that the coaxial design offers. The RF connectors are electrical connecting devices used with radio frequencies of multi-megahertz range.
"We are excited to launch the promotion to show appreciation to our customers worldwide. Now, any company place an order over $2000 can enjoy a special discount, up to 31% off; if the order is above $5000, he can get extra discount coupons based on the discounts above," says the CEO of the company.
RFcnn.com, is a well-known brand in the industry, offering a wide range of N RF connectors, SMA RF connectors, Mini Balun IDC connectors, SMB RF connectors, SSMB RF connectors, SMC RF connectors and more. These connectors are best suitable to use from DC to 20 GHZ. The company offers its product to its clients worldwide with fast delivery, and custom designs are available here as well.
About RFcnn.com
RFcnn.com belongs to Zhenjiang Fourstar Electronics Co. LTD, which is a China based company that deals in producing RF connectors and passive devices. Its high quality products are supplied at very cheap prices.
More details about the company's high quality rf connectors can be found at http://www.rfcnn.com/.