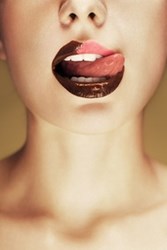 'This will be an event not to be missed with experts, speakers, celebrities and special events to arouse anyone's interests.'- Barnett Bailey, COO for Go Classy Tours
Cancun, Mexico (PRWEB) September 18, 2013
Desire Resorts the most seductive clothing optional concept of the world in conjunction with Go Classy Tours has the pleasure to host the most arousing event ever held. Discover paradise and enjoy sensuality like never before while joining in on "International Swingers Month". For every room booked with Go Classy Tours a gift card for $50.00 from Victoria's Secret will be added making sure you have that "little" something extra to tease and tantalize your companion.
The Resorts will host 29 days and nights of sensual fun, fantasies and passion, where no boundaries exist, with the exclusive all-inclusive program that distinguishes Desire Resorts above all the rest. The first 1000 couples that book during this month will expose the alluring and erotic side of of themselves at Desire Resorts. "Coming" with that special someone and guests will delight will all senses. The spectacular, special events that have been planned will include eroticism and pleasures that go beyond the imagination.
"There will be unique workshops for couples including celebrities, sexologists and experts," stated COO Barnett Bailey. Some of the guest speakers include Jessica O'Reily- Sexuality counselor, Bianca & Martin- Latex model and adult photographer, Lisa Ornstein- Yoga and massage therapist, Milah Sex- Tantric sex expert, Miss Lola- Playboy host and Sayaka Adachi- Sexuality educator. With sensual music, delicious cocktails, dazzling shows and special guests, Swingers Month will practically have it all!
International Swingers Month will be truly fascinating with the various theme nights such as Lingerie and Champagne parties, Eyes wide shut events, Tropical nights and Sinners nights. Also more daring and exciting events that have been specially designed so that each second of this month with Desire awakens your senses in ways you never imagined possible.
Time to forget about all inhibitions and come enjoy, live and be yourself. Just for this month at Desire Resorts, they will bend the rules by inviting guests to be topless in the restaurants and enjoy sex freely in all areas of the resort, excluding the beach and dining venues.
Indulge you in the private and discreet environment of Desire and enjoy the personalized attention that characterizes these fine Resorts. Relax, open the mind and enjoy International Swingers Month, this fantastic so expected event that will finally take place January, 2014 only at Desire Resorts.
Call Go Classy Tours today to book this awesome event before it sells out.
For more information please visit:
http://www.Caribbean-Hideaways.com
http://www.GoClassy.com
800 7Classy