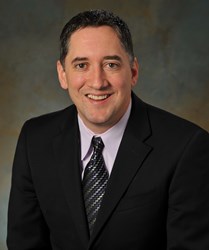 San Francisco, CA (PRWEB) September 18, 2013
SoFi (Social Finance, Inc.), the community-based private student lender, announced today the addition of former Assistant Dean of Career Management at the Simon School of Business Robert Park as Head of Career Strategy & Professional Development.
This hire demonstrates the company's unique commitment to providing personalized job placement and career development benefits to its growing population of over 2300 borrowers. The company is the first and only student lender to offer this service to its customers.
"Most private lenders call to collect payments once a borrower becomes unemployed, but we call instead to see how we can assist with career transition," said SoFi Chief Executive Officer Mike Cagney. "We are excited to lead the way in providing this service because we know our borrowers have goals beyond simply paying off their debt, and we want to help them."
Park's significant experience and proven track record of success in recruiting, professional development, and career coaching will be critical as SoFi furthers the scope and reach of its borrower benefits.
"By investing in the professional success of borrowers, I see great opportunity for SoFi to have a positive impact on these individuals as they progress in their careers," said Park. "Whether a borrower is looking for a new job, positioning themselves for a promotion, or seeking advice on long-term career goals, we want to be their first call."
Student loan borrowers can apply to refinance with SoFi to access these and other customer benefits at http://www.SoFi.com.
About SoFi
SoFi is an innovative student lender focused on building a community around traditional financial products. Recent graduates and current students benefit from a lower loan rate and resources dedicated to helping them achieve their financial and career goals. Founded in 2011, SoFi has funded over $175 million in loans to students and alumni from 100 top universities. To learn more about SoFi visit: http://www.SoFi.com.