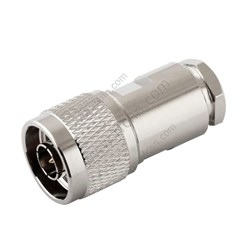 (PRWEB) September 18, 2013
Recently, RFcnn.com, a leading RF connectors manufacturer and wholesaler, has launched a special offer on all its RF cables and coax connectors, which are offered at discounted prices, up to 31% off.
RFcnn.com specializes in all kinds of standard RF cables and coax connectors, aiming to save the clients valuable time by providing them premium quality products at competitive prices. Many customers regard RFcnn.com as a reliable supplier in the industry.
"We are happy to see the great demand on our high quality RF cables and coax connectors, and we launch the promotion to show appreciation to our clients worldwide.
As an innovative RF connector manufacturer, we offer all kinds of RF connectors like SMA RF connectors, Mini Balun IDC connectors and more. Please view our great selection of RF connectors at our website," says, the CEO of the company.
He adds, "The internet is an important tool that people get information about our products and our company. Our current special offer translates into hundreds of dollars less than the listed prices from other suppliers. This promotion is operationally compelling for many customers who want buy cable assemblies and connectors online."
RFcnn.com is a well-known brand in the industry, offering a wide range of N RF connectors, SMA RF connectors, Mini Balun IDC connectors, SMB RF connectors, SSMB RF connectors, SMC RF connectors and more. The company has developed and proven the effectiveness of a wide range of cable assemblies and connectors specifically tailored to the various needs.
About RFcnn.com
RFcnn.com belongs to Zhenjiang Fourstar Electronics Co. LTD, which is a China based company that aims to provide customers high quality RF connectors at the lowest possible prices. A large proportion of RFcnn.com's customers will come back soon after their first deals.
More details about the company's high quality RF connectors can be found at http://www.rfcnn.com/.