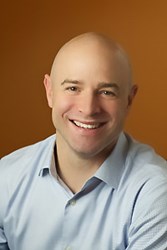 Portland, OR (PRWEB) September 18, 2013
People in Portland who require gum disease treatment now have an alternative to traditional periodontal surgery with Dr. Blodgett: the Laser Assisted New Attachment Procedure (LANAP). LANAP is presently the only FDA-cleared surgery to repair gum health that uses a laser, which offers benefits from targeted removal of gum disease to stimulation of bone growth.
When Dr. Blodgett performs LANAP, he minimizes damage and the risk of complications. The cutting and stitching required by conventional surgery are noticeably absent in LANAP. This is possible because the wavelength of the laser used only affects gum disease. Since healthy gum tissue is preserved and trauma is minimal, the risk of infections or complications is low. However, these are not the only benefits that make LANAP an increasingly appealing choice for Dr. Blodgett's patients.
Loss of bone density is a concern that comes with periodontal disease. Untreated gum disease can weaken the bone and connective tissue holding teeth in place, leading to lost teeth. When the root of a tooth stimulates the jaw bone, the bone continues to grow, but when that stimulation ceases, the jaw bone stops maintaining itself. A shrinking jaw bone can cause many other issues. Dental implants and dentures may not be feasible if too much bone density is lost, and the National Institutes of Health reports that oral surgical procedures may be less likely to succeed when bone density is low.
Patients who visit Dr. Blodgett for LANAP may be able to stop the cycle of gum disease, tooth loss, and bone loss. By stimulating bone regeneration, LANAP improves the chances of loose or damaged teeth reattaching to the bone. This can prevent tooth loss, subsequent bone density loss, and the need for procedures to place artificial teeth. No other FDA-cleared gum disease treatment offers the same benefits.
It is essential for Portland patients who want to prevent tooth and bone loss to seek gum disease treatment early. The CDC reports that, of adults older than 30, a significant 47.2 percent suffer from some form of gum disease. If you are among this number, call Dr. Blodgett today to make an appointment for LANAP, which has consistently been shown to repair gum health while offering other important benefits.
About the Doctor
Blodgett Dental Care is a general practice offering personalized dental care for patients in Portland, Oregon since 1999. Dr. Kelly Blodgett completed his pre-doctoral sciences at Portland State University and went on to attend the OHSU School of Dentistry. Dr. Blodgett is part of the one percent of dental professionals providing the only FDA cleared laser procedure for gum disease and periodontal treatment. When he was only 35 years old, Dr. Blodgett was honored with the prestigious 2006 "Clinician of the Year Award" from the World Congress of Minimally-Invasive Dentistry. He has been featured in numerous dental journals, on television, and in magazines for the innovative care he provides. Dr. Kelly Blodgett is truly a modern pioneer in progressive dental care. To learn more about the services at Blodgett Dental Care, please visit their website at http://www.blodgettdentalcare.com and call (503) 928-6513.