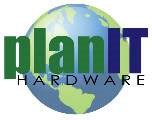 With a new switch on the horizon, it is going to cost much less to purchase earlier, EOL models of units from a trusted reseller.
Atlanta, GA (PRWEB) September 26, 2013
Cisco recently announced that next week it will begin to market a new switch, an updated Catalyst 3560 model, and according to industry experts, the announcement of a new or updated model is often a harbinger of lower pricing on secondary market EOL (end-of-life) units. Most people are pinching pennies wherever they can, cutting budgets, distinguishing "wants" from "needs," and reevaluating their assets. In the interest of supplying the need for certain goods while fulfilling the "want" of saving money, consumers, more and more, are leaning toward the option of buying used in lieu of brand-new, factory-sealed products. In the network hardware and electronics industries, the preferred term here is "refurbished," and planIT HARDWARE predicts that prices on such items will soon lower.
planIT HARDWARE, an Atlanta, GA used Cisco reseller, is in the business of selling within the secondary market, and e-Commerce Sales Director Brian Maloney says it's thriving: "Big business is constantly upgrading--or, sadly, going out of business--leaving behind network hardware stock for the thriving secondary market. Rock-bottom prices on this gear can be seen all over internet marketplaces. The trick is to find a reputable customer service-oriented vendor that honors their product with warranties on both refurbished and new equipment. I am fortunate enough to work for such a company." Maloney says that with the announcement of an updated 3560 switch, the price of EOL Catalyst 3560 units within the secondary market is expected to drop. Companies upgrade the older parts and the supply on the secondary market increases, causing price to lower; the supply of older units at this stage exceeds the demand.
Refurbished items aren't simply previously-owned items that were once new; they are often items that come just short of the standards of being classified as brand-new. There are a number of condition classifications that fall under the umbrella of the term "used:" new-in-box, new-open-box, and refurbished. New-in-box is an item that is sealed, in the same condition as if it came directly from the manufacturer (only it didn't—these are often overstock, end-of-life, or vendor-traded items); new-open-box indicates that the box indeed has been opened but that the contents inside are intact, with all of the original packaging and accessories included (occasionally, a static bag or plastic may have been opened if the item was used for testing purposes—if this is the case, this should be stated additionally); refurbished means that the equipment has been restored to good cosmetic shape and has undergone inspection and testing to ensure optimal performance. Within the realm of refurbished, EOL is a label given to a unit that will cease to be marketed, produced or sold by a manufacturer. There are many reasons why an item may be handed an EOL announcement; marketing demands may change, and there are constant innovations and advancements in the technological realm. It's important for consumers to understand the distinction of labels, as these are often misused and even more often misconstrued.
Industry experts say that a long warranty, preferably one year, is a sign of good faith and of the reliability of a company when purchasing a refurbished product. While a one-year is the most desirable option, at the least, a company selling a refurbished product should offer a 90-day warranty. Consumers should also look into repeat clients of the company (if they do business with reputable companies, this gives them more cachet), revenue growth, any awards won or nominated for, and profiles on online marketplaces and social networks. In this way, the buyer can gain confidence and gauge the integrity of a reseller before making a purchase.
Buying in the secondary market does entail slightly more effort and even risk on the buyer's part, but the contrast between the costs of purchasing from a reseller and a manufacturer are quite stark. Additionally, if you're getting the right warranty to back the product up, then you've set yourself up for fiscal success. Maloney says that "with a new switch on the horizon, it is going to cost much less to purchase earlier, EOL models of units from a trusted reseller. We do not expect our product to fail. The reason we issue a full one-year warranty is because we want our clients to have confidence in us when purchasing. On top of this, the manufacturer does give a failure rate for its products—even new-in-box items have a projected failure rate—so we want to make sure that the end-user is covered with a fair, full year of warranty. Humidity, damage in shipment…things happen. We like to be prepared and our customers should feel the same way."
About planIT HARDWARE:
Based out of Atlanta, Georgia and founded in 2009, planIT HARDWARE is a leader in the new and refurbished network hardware resale industry. The company works with fellow IT hardware brokers and vendors as well as end-users to offer equipment at significantly discounted prices. Equipment, both current and end-of-life (EOL), is stocked and sold in a variety of conditions, including new-in-box (NIB), new-open-box (NOB) and refurbished.