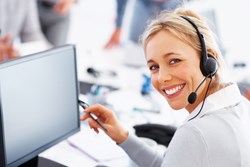 The additional space will accommodate our expected 30%-40% increase in staff over the next 12 months.
Seattle, WA (PRWEB) September 21, 2013
International hosting provider Web HSP announced plans over the weekend to expand the company's corporate headquarters in downtown Fredericksburg, Virginia. With their unprecedented growth, the decision was made to expand every facet of operations. "We are thrilled to continue to bring high tech jobs to the east coast," said Doug Davis, Founder & CEO at Web HSP.
Davis went on to add, "Increasing demand for managed cloud hosting services continues to drive our growth. The additional square footage will accommodate our expected 30%-40% increase in staff over the next 12 months."
Web HSP strives to create a productive work environment including unique perks to compete with the east coast job market. The company currently has a number of openings for software developers, engineers, systems analysts and cloud engineers, and currently lists all open positions on their website at http://www.webhsp.com.
The Web HSP headquarters expansion will allow the support staff and programming teams to more efficiently scale as the company continues to grow. During the past two years, Web HSP has nearly doubled the size of its core base.
About Web HSP
A proven provider specializing in managed hosting services, Web HSP delivers customers 99.999% uptime with a staff dedicated to 24/7 monitoring. Among the company's solutions are cloud hosting, dedicated server hosting, server cluster hosting, collocation server hosting and much more.
Web HSP exceeds customer expectations by providing fair pricing, ensuring that monthly bills stay free of unexpected charges. Compliant hosting from Web HSP complies with all current industry standards.
For more information about Web HSP, please visit: http://www.webhsp.com.