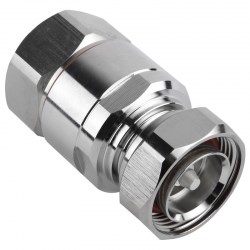 (PRWEB) September 23, 2013
RF connector industry leader RFcnn.com has launched a special offer on all its high end coaxial connectors, which are offered at discounted rates, up to 31% off. Its recently updated new website is to allow customers to easily access detailed product information.
According to a sales manager of RFcnn.com, the coaxial connector is used for many coaxial applications including coaxial cables used for antenna, cable, and satellite TV installations. These connectors are typically used with coaxial cables and are designed to maintain the shielding that the coaxial design offers.
"We are excited to introduce the promotion. This is a great opportunity for our distributors to expand their customer base and increase revenues. Now, any company place an order over $2000 can enjoy a special discount, up to 31% off. We are also inviting distributors and consumers to explore our updated website with new online shopping capabilities," says the CEO of the company.
RFcnn.com offers a wide variety of RF connectors like N RF connectors, SSMB RF connectors, SMC RF connectors, SMA RF connectors, Mini Balun IDC connectors, SMB RF connectors and more. These connectors are ideal for use in many industries. RFcnn.com is providing its products in an inexpensive way to meet various needs.
About RFcnn.com
RFcnn.com belongs to Zhenjiang Fourstar Electronics Co. LTD, which is a China based company that deals in producing RF connectors and passive devices. Its high quality products are supplied at very cheap prices.
More details about the company's high quality RF connectors can be found at http://www.rfcnn.com/DIN-7-16-male-clamp-for-3-8-flex-RF-Connector-11.html