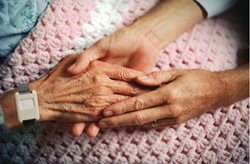 (PRWEB) September 26, 2013
The Pittsburgh-based company Automated Security Alert has just discovered a whole new way to live up to the standard of providing their clients with matchless customer service. One of their primary product lines are medical alarms, and the company offers a variety to choose from. But Automated Security Alert is the only company in America that calls every client once a month to have them press the button on their alarm as a test to make sure that their medical alert system is fully operational.
Jason Seyler, Automated Security Alert's Director of Life Safety, is enthusiastic about the new service that the company is offering. Seyler said, "Not only does this testing ensure the system is working properly, it trains the patients to wear the pendant. The first couple times when we test the medical alarm, the patient may not be wearing their pendant. They have to go find it. After being caught without a couple of times they end up wearing because they do not want to be caught without it. They become trained to wear their pendant all the time." He further commented that no matter how great the technology is, it won't do the client any good if they don't have the medical alarm with them when an emergency occurs. "Automated Security Alert truly cares about the safety and security of our patients. We want them to benefit from the service, this is why we call our subscribers monthly to test their alarms."
All calls are made from their call center which is located in the United States, and they do not charge their clients extra for the service.
Automated Security Alert, Inc. was founded in 1988 in Munhall, Pennsylvania. The company uses the newest technology to enable senior citizens, physically challenged persons, and recovering patients to maintain an independent lifestyle in their homes. Automated Security Alert offers a variety of medical alarms, medication management systems, and telehealth services.
For further information, please contact Matthew Couillard at 1.800.338.7114.