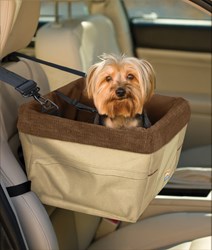 Lafayette, New Jersey (PRWEB) September 30, 2013
There are over 82.5 million "pet parents" in the US buying anything from elevated car seats, to imported Peruvian sweaters, and gluten-free food. Pets sleep on, if not in, the bed and often hold the place of most significant other. For many, owning a pet is the only experience of parenthood he or she will ever have. Consequently, it is awful when they pass. If the grieving parent is your friend, here are the best ways you can help, including a few emphatic "don'ts."
1. Don't say things like, "It's only a cat," or suggest a replacement pet right away. "Some people still do not realize that pet loss is an authentic cause for bereavement, and recovering takes time," says Emily Fromm, VP of Development at the Petfinder Foundation. In all cases, do let your friend know you are available to listen, anytime, but know that she might prefer to grieve alone.
2. Give a card and express your sympathy. And, if you've experienced the death of a pet yourself, relate how you felt. This can make your friend feel less alone.
3. But even better, write a handwritten note. According to USPS, today the average person receives handwritten mail only once every seven months. So holding an "old style" letter in your hand is rare and very personal. Include a happy memory you have of their deceased pet, or describe the special ways you noticed they interacted with each other, like the enthusiastic greetings at the door or a particular signal to go outside.
4. Honor the pet with a memorial donation. "Many people want to give the pet a meaningful legacy by helping to save the lives of other animals in need," Emily says. The Petfinder Foundation has a great program in which donors can post a pet photo and include some words in his or her memory on the organization's online memorial wall (http://www.petfinderfoundation.com/donate/memorials/). The organization sends out a gift packet which includes an individual pet name charm and a letter about the memorial.
5. It might seem a bit obvious, but frame a photo. If you don't have a photo of your friend's pet, check Facebook and Twitter. Most people share at least a few pictures of their pets and some pets even have their own pages.
6. Or even better, use the photo to make custom gift. Most personalization sites offer the standard fare - your uploaded photo adhered unedited to a pre-manufactured item. But some services are actual design houses that enhance the photo, replace lackluster backgrounds with interesting prints, and manufacture your choice of keepsake (e.g. a pillow or cookie jar) from scratch. One of the best is Fuzzy Nation. They have a large selection of customizable home décor and personal accessories and can even print photos on faux fur or velvet so that a pet's fuzzy face is almost as huggable as the real thing. For more information, go to FuzzyNation.com.
7. Help your friend find grief support. If you search "pet loss" online you will find many websites with supportive communities and great writings about the passing of a pet (one of the most popular is the poem Legend of Rainbow Bridge by William N. Britton). The site petloss.com offers many different types of support.
About the Petfinder Foundation:
The Petfinder Foundation assists the 13,500+ animal shelters and rescue groups that post their adoptable pets on Petfinder.com. A nonprofit 501(c)(3) organization, the Petfinder Foundation helps adoption organizations find homes for the pets in their care through its Sponsor A Pet, Disaster Fund, Care & Feeding and other programs. Since its founding in 2003, the Petfinder Foundation has given more than $20 million in cash and product grants to shelters and rescue groups across the United States, Canada and Mexico. http://www.petfinderfoundation.com