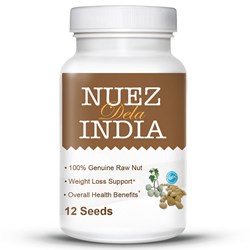 News about the benefits of Nuez de la India exotic and powerful seeds is sweeping across the United States and Europe!
Pompano Beach, Florida (PRWEB) September 26, 2013
Nuez de la India from BuyBuySocial offers for the first time a standard sealed packaging for longer, better conservation, with moisture and humidity control.
Differentiating itself from the other products available on the market with less than stellar packaging distribution, BuyBuySocial's Nuez de la India delivers pure, raw, unprocessed and fresh Aleurites Moluccana seeds from the highest quality production plant in the Amazonian.
As the main importer and distributor in the USA, each product's ingredients are quality controlled, safely packaged and labelled in our facilities under current good practices. Each batch receives its own traceability and expiration date.
Nuez de la India has been used for centuries in South America for weight loss and general health maintenance.
Nuez de la India is now available on Amazon (http://www.amazon.com/gp/product/B00FDZBA8I) and BuyBuySocial, Sears, Rakuten, Etsy and other fine retailers for a price of $14.99.
About BuyBuySocial
BuyBuySocial is an e-commerce company focusing on health and beauty products, with a social component and service orientation.
For more information, visit http://www.nuez-dela-india.com.