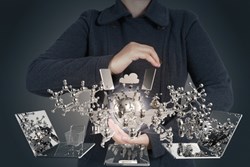 Ease of use was also at the fore of proxy's design.
Dallas, Texas (PRWEB) September 25, 2013
idcloak releases its Entsperrte YouTube Videos Proxy: a free website service for German netizens wishing to view YouTube videos that are unavailable via their country's IP addresses.
"The number of YouTube videos blocked in Germany far exceeds that of almost any other nation," says idcloak's lead researcher, Robin Welles; "while circumventing this geo-censorship is in fact perfectly legal."
According to Welles, it is also fast. idcloak's web proxies recently exhibited competition-beating speeds during in-house testing – in some cases two and a half times quicker than the other free web proxy services tested.
Ease of use was also at the fore of proxy's design: requiring only that the user visits the idcloak site, pastes in the web address of the blocked YouTube video and clicks 'Surf.' The YouTube video will then display as an embedded element in the proxy's webpage.
The proxy additionally allows the user to specify a country location through its More Options menu, with options of the UK, US and Japan currently available, and more expected in the coming weeks.
Welles explains why a user may wish to choose one server location over another. "Most videos that are blocked in Germany are available from the UK proxy server. Because the UK is relatively nearby, the connection needn't stretch over a long distance, which can create lags in speed."
"The US proxy server is required for US-only georestricted videos, of which there are many. And some Japanese channels are unavailable outside of Japan, so we offer a Tokyo server as well."
The release of the web proxy comes just days before idcloak releases a private VPN network, which allows users to channel all their internet activity through a remote location, not just their browser. VPNs are coming into their own as tools for internet encryption and web anonymity.
See idcloak.com for access to the early bird discount for VPN subscriptions which includes one week free trial.