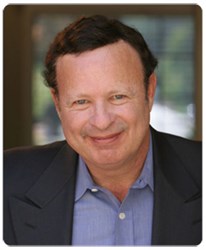 This is better than Groupon, as to get a ticket to hear Nathan Schulhof present is totally free!
Carpinteria, CA (PRWEB) September 30, 2013
Mark Sonder, MM, CSEP and the Chief Entertainment Officer at the premier talent agency Mark Sonder Productions, Inc. is proud to announce that his office is sending out the inventor of the MP3 Player, Nathan Schulhof, on tour. As Nathan has a sponsor, the cost to any presenting group will be zero.
Even with the great demand to hear from a man like Nathan we can still accommodate more dates, especially in California. Please call 540-636-1640 to book him today.
Mr. Schulhof will be presenting to groups for approximately 1 hour. During that session he will have an open discussion on a number of varying topics of interest to inquisitive people as to where technology was and what to expect in the future.
This offering is ideal for nonprofits, fundraisers, and elite clubs looking for a free event speaker for their meetings or functions. A speaker of this caliber available at no charge is sure to boost attendance for any type of event.
General Outline:

"Jane, stop this crazy thing!" An Introduction
Thoughts behind the creation of the MP3 Player
What is innovative and helping people today?
What innovations will there be in the future?
Discussion on Today's High Profile Topics:

Biotech/Medicine/Healthcare
Phone Companies – remote control communication via the internet
Embryo stem cells in animal and human trials, new techniques and treatments for cancer
Patented technology that exist today that backs up a person's immune system for 20 years without degradation for use when an illness arises that damages a healthy immune system. Currently being used in US, France and Dubai.
Energy/Green Energy/Green Technology: The Coming Revolution in Low Voltage Technology
Developed technologies in gas/oil/coal/wind/solar
Technologies that are currently being used by military and commercial entities
In 2010 formed Solar Components – the leading solar low voltage personal charger that actually works. It was rated #1 by C-Net and Gadget and sold throughout the world.
What Nathan is doing in the future:

Future Technology Company
The future and what it holds: How content on TV will change
Education is the most important tool to take control of a person's life.
By knowing what the future holds people can invest and create businesses, financial security for their family and be on the cutting edge of technology and green energy.
To book Mr. Schulhof for your group at no fee, please contact: Mark Sonder at 540-636-1640 or msonder(at)marksonderproductions(dot)com.
About Mark Sonder Productions
Mark Sonder Productions is a privately held company that was founded in 1985. It's an award winning entertainment agency, which has more than 28 years of contracting experience, specialized in events, meetings, conventions, trade shows, expositions, concert and casino facilities worldwide, as seen in The Boston Globe, The San Francisco Chronicle, The Miami-Herald, United Press International, as well as on FOX and CBS Money Watch. Mark Sonder Productions offers exclusive and non-exclusive relationships with headliners, musicians, comedians, theatrical productions and lecturers. The chief entertainment officer, Mark Sonder, is an entertainment industry expert and he has represented clients and end users in the U.S.A. and abroad. For more information, please visit http://marksonderproductions.com or call +1-540-636-1640.
*Quote from the cartoon The Jetsons as George, while walking his pooch, screams at Jane about their treadmill running amuck!