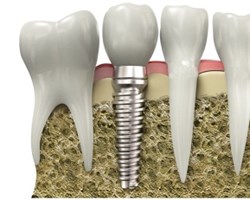 Las Vegas, Nevada (PRWEB) September 26, 2013
AmeriDental Plans, announces the launch of its new website, which offers access to a dentist advertising directory. Interested dentists can sign on for free inclusion in the website's directory, giving them access to a growing list of potential patients who are searching for a local provider of dental procedures.
"Offering inclusion in an online directory dedicated to dentists is our way of assisting professionals in making contact with prospective patients. We make it easy for dentists to display the contact information for their practice in an affordable manner," stated the owner of this online directory. "Our company also hopes to become a reliable resource for individuals looking to find a dependable dentist.
Hoping to make a valuable contribution for both the dental community and its clientele, AmeriDental Plans provides a wealth of valuable information regarding common dental procedures on their website. One of the company's goals is to assist dentists in generating new patient leads that can eventually help to grow their companies.
Visitors to the site can search for a dentist by procedure, specialty, or name. AmeriDental Plans is set up to generate results that are an exact match for the visitor's requests. The directory display listings include frequently searched for dental procedures, including dental exams, amalgam fillings, dental x-rays, dentures, dental implants, periodontal treatments, TMJ treatments, and tooth sensitivity treatments. Interested individuals are invited to visit the website for more information.
AmeriDental Plans is a company that provides dentistry insurance options as well as a free dentist directory. Located in Las Vegas, NV, the company can be contacted via phone or email. A free consultation is available for anyone interested in learning more about what the company has to offer.
AmeriDental Plans
1580 East Desert Inn Road
Suite 500
Las Vegas, NV 89169
888.818.2096 (phone)
702.998.4405 (fax)
info(at)ameridentalplans(dot)com
ameridentalplans.com