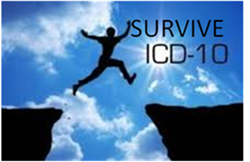 Cumming, GA (PRWEB) September 30, 2013
HomeTown Health, SOWEGA-AHEC and Azalea Health Innovations are pleased to present a 12-month ICD-10 training program designed for physician offices. The training program will include documentation and coding training for physicians and physician support staff as well as an implementation training schedule to prepare for a successful implementation on October 1, 2014.
CMS has a recommended timeline for preparation and benchmarking from 2013 to October 2014 for small to medium practices. HomeTown Health can help physician teams catch up and stay on track in order to meet the October 1, 2014 deadline. Even if physicians have already begun preparing for ICD-10, HomeTown Health's training program will provide physicians and coders with ICD-10-CM training and ensure the business office is well prepared for the transition.
Each month the program will cover topics to enhance physician understanding of the documentation requirements with ICD-10-CM. The education content begin with the ICD-10-CM documentation and coding training followed by an "administrative checkpoint" which will include critical topics to help physician practices stay on track to ensure a smooth transition.
Physician training to include: Comparison of ICD-9-CM to ICD-10-CM, Universal tips to start incorporating now, Documentation requirements for ICD-10-CM, and Enhancements for ICD-10-CM.
Administrative training to include: Gap Analysis, Budget preparation, GEMs & Developing a Crosswalk, Performing documentation reviews to assist physicians, and Vendor readiness.
For more information, visit http://hthu.net/physicianicd10.