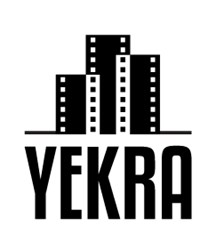 Los Angeles, CA (PRWEB) September 26, 2013
"The Other Shore" (http://www.theothershoremovie.com), a powerful and inspiring documentary film directed and produced by Emmy-nominated cinematographer Timothy Wheeler, produced by Kevin Abrams, Patrick Weir and multi-media production company Ketchum Labs (http://www.ketchumlabs.com), premieres today via the recently launched online premiere VOD platform, Yekra (http://www.yekra.com/corp/) and its customized social distribution partners.
'The Other Shore' chronicles 64-year-old Diana Nyad's five attempts to do something doctors told her wasn't humanly possible: a 103 mile non-stop swim through the shark and box-jellyfish infested, stormy sea waters that lie between Cuba and Key-West, Florida.
Coming at an age when few people try to set endurance records, Ms. Nyad's recent success lit up social media platforms worldwide with posts about perseverance and grit trending for days, including a tweet from President Obama stating, "Congratulations to Diana Nyad. Never give up on your dreams."
"Diana accomplished what is arguably the greatest swim of all time," stated Timothy Wheeler, Director of The Other Shore, "but what I love about this story is that it's not just about swimming. Diana Nyad and her story gets people talking about their own dreams and other universal human experiences such as success, failure, hope, grief, commitment, and obsession. This film journey was a once in a lifetime experience and I thank Diana Nyad for letting us capture the most intimate and extraordinary story of her life. "
Wheeler's documentary brings Diana Nyad's extraordinary adventure to life as Diana sets out to prove that will and determination are all you need to make the unimaginable possible, including her record-setting swim that took place in September 2013 that showed the world her true grit and resolve to chase her dreams.
"Being able to offer exclusive first release distribution rights for The Other Shore to our ever-growing social distribution network is incredibly exciting," noted Lee Waterworth, Founder and CEO of Yekra. "The jaw-dropping physical feats that this film captures will inspire family audiences around the world to go out and chase their dreams immediately. It's truly inspiring to see."
As of 6pm PDT on September 26, 2013, The Other Shore is available for digital rental ($7.99) and purchase ($19.99) direct from the Yekra player.
"The lifelong quest to cross where nobody had crossed before, the epic swim from Cuba to Florida, and as of this Labor Day the long-dreamed-of steps onto that Other Shore, combine to mean much more than an undeniable endurance achievement," added world record swimmer Diana Nyad. "For me, this long journey has been an emblem of Living Life Large, of Never Giving Up, of Reaching for the Stars in a bold, fearless way. How lucky I am to have a stunningly beautiful and grippingly dramatic documentary film that captures the entire inner experience and outer adventure. The Other Shore is as profound in its telling of my story as my living the story out loud has defined the core of my very being."
The Other Shore is available today at http://www.theothershoremovie.com or http://www.yekra.com/the-other-shore. To sign up as a distributor visit http://www.theothershoremovie.com/share.html. For more information on Yekra please visit http://www.yekra.com.
About Yekra
Yekra is the first digital marketing suite built to deliver on-demand entertainment to the most relevant audiences on any connected device. Yekra's market-first "AffiliateConnect" technology empowers producers and distributors to generate revenue by leveraging the "power of passion" within special-interest communities, matching viewers with the content they will naturally love -- and buy. Founded in 2011 by Lee Waterworth, Sonya Waterworth, Miles Romney and Chris Larson, Yekra came to life as the nexus for millions of viewers -- and marketing affiliates -- rallying behind the cerebral documentary film Thrive. The company is headquartered in Los Angeles, CA and continues to announce a long slate of first-rate digital video specials debuting throughout 2013 and beyond.