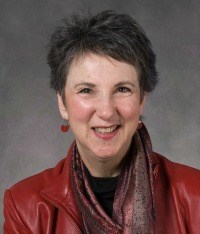 Des Moines, WA (PRWEB) September 28, 2013
Wesley Homes Retirement Communities and Home Health Services is partnering with the Northwest Center for Creative Aging (NWCCA) for "The Surprises of Aging – Who Knew It Would Be Like This?" on Saturday, October 5 in the Wesley Homes Des Moines Terrace Auditorium at 9:30 a.m. RSVP online at wesleyhomes.org or call 206-824-5000.
Facilitated by Rebecca Crichton, "The Surprises of Aging" is a free, multi-generational presentation and group discussion on what to expect as we age and the surprisingly pleasant aspects of aging.
"Our society has a lot of fear about aging," said Crichton. "Most of us don't know what it will be like to be older. As one writer says, 'Life gets better – not easier – but better.' That positive attitude about aging surprises people, but it's true. The Northwest Center for Creative Aging wants to change the fear-based conversations about aging and the language that is used."
"The Surprises of Aging" is the first of three installments in the Wesley Homes fall Loving Life Series that features Crichton, executive director of the NWCCA. She facilitates groups and workshops related to positive psychology and creative aging.
"Although 'The Surprises of Aging' is aimed at retirees, this is also a great opportunity for teens and family to join the conversation and make an impact. We can all share what we have learned," said Crichton.
NWCCA presents programs that inform, inspire and encourage adults to find new meaning in their lives as they age to retirement communities, libraries and other venues throughout the Seattle region.
Founded in 1944, Wesley Homes is a not-for-profit organization that provides a network of services offering a continuum of care for over 1,800 older adults with two retirement communities in south King County, a private pay home care agency and a Medicare-certified home health agency. It is affiliated with the Pacific Northwest Annual Conference of the United Methodist Church.
# # #
WESLEY HOMES
Retirement Communities, Home Health Services & Foundation
815 S. 216th Street
Des Moines, WA 98198
(206) 824-5000