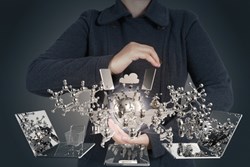 proxy usage is more about imagination than design
Dallas, TX (PRWEB) September 27, 2013
idcloak's free Brazil Proxy List represents the largest country-specific collection of IP proxies after China and India. An IP proxy can be used to configure a browser or device to reroute internet traffic to a remote server.
Benefits of relocating internet connections are many and varied, as idcloak's Robin Welles explains, "Anyone using a low anonymity proxy can access websites that are normally blocked on their local internet connection. Brazilians working in offices may use this feature to unblock Facebook with their mobile device, for example.
"Additionally, some Brazilian YouTube videos are unavailable to users based outside the country. A medium or high anonymity proxy is needed to bypass this form of restriction.
"Then, there are Portuguese speakers throughout the Americas who may wish to use a free Brazilian proxy to reach sites and search engines in their preferred language. As you can see, proxy usage is more about imagination than design."
With 212 working proxy servers in Brazil, bandwidth competition is relatively low and many of the listed proxies offer impressively high speeds. "Perhaps as a surprise for some, the speed of public Brazilian proxies is up there with the US servers. American proxies do perform better on average, yes; but there is a disproportionately large number of Brazilian proxies which stand up against any from the US."
The list offers speed test results which give the user a quick snapshot of each proxy's performance. Thanks to this information, the user does not need to waste time testing proxies themselves. Welles underlines that over a period of hours, these test results become less dependable, "The stats are not live – they are a snapshot taken at a specific time. This is why we encourage users to go for proxies at the top of the list – these were tested most recently."
idcloak Technologies has released the proxy list just days before the company's high-grade VPN country service comes online. A Brazilian VPN proxy server will be added to the anonymous network soon after the idcloak VPN goes live.