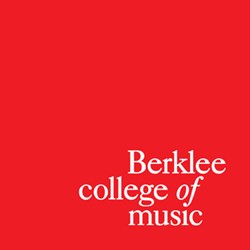 Berklee College of Music Announces that Phillip Michael Radu of Bowmanville has earned placement on the Dean's List
Boston, MA (PRWEB) September 27, 2013
To be eligible for this honour, a full-time student must receive a grade point average of 3.4 or above; a part-time student must achieve a grade point average of 3.6 or above.
The Berklee curriculum focuses on practical career preparation for today's music industry. Four-year degrees are offered in Performance, Jazz Composition, Music Production & Engineering, Film Scoring, Music Business/Management, Composition, Music Synthesis, Contemporary Writing & Production, Music Education, Songwriting, Music Therapy and Professional Music.
Berklee College of Music was founded on the revolutionary principle that the best way to prepare students for careers in music was through the study and practice of contemporary music. For over half a century, the college has evolved constantly to reflect the state of the art of music and the music business. With over a dozen performance and non-performance majors, a diverse and talented student body representing over 70 countries, and a music industry "whos who" of alumni, Berklee is the worlds premier learning lab for the music of today-- and tomorrow.
Media for More Information, please contact:
Megan Dervin-Ackerman
Media Relations
Berklee College of Music
(617) 747-2568
mediarelations(at)berklee(dot)edu
For more information on Berklee College of Music Please visit http://www.berklee.edu.