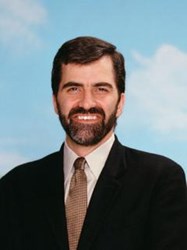 We urge the public to compare and contrast these two reports on what is probably the most important public policy issue of our age.
Chicago, IL (PRWEB) September 29, 2013
The United Nations' Intergovernmental Panel on Climate Change (IPCC) today released the "Summary for Policymakers" of its fifth and latest assessment of Earth's climate. The IPCC report comes more than a week after the Nongovernmental International Panel on Climate Change (NIPCC) released the more-than-1,000-page Climate Change Reconsidered II: Physical Science (PDF) and its accompanying Summary for Policymakers (PDF).
The following statement from Joseph Bast, president of The Heartland Institute — which published and is distributing the new NIPCC report and Summary for Policymakers — may be used for attribution. To read full the NIPCC report and summary, as well as get background on the report's lead authors, visit the Climate Change Reconsidered Web site.
To interview Joseph Bast, please contact Director of Communications Jim Lakely at jlakely(at)heartland(dot)org or call or text 312/731-9364.
"We urge the public to compare and contrast these two reports on what is probably the most important public policy issue of our age. The NIPCC report was produced by a team of independent scientists with no agenda other than to find the truth. The Summary for Policymakers (SPM) for the NIPCC report is faithful to the full study.
"The IPCC study, in contrast, is produced by a government agency, part of the United Nations. That agency's mission is to find a human impact on climate. Its SPM does not accurately reflect the contents of the complete study, which hasn't even been completed. Over the history of the IPCC, each report has expressed a higher level of alarmism and a higher level of confidence in its certainty that man-made global warming will be harmful.
"The NIPCC report finds the human impact on climate is very small, and as a result, any warming that may be due to human greenhouse gas emissions is likely to be so small as to be invisible against a background of natural variability. The authors of the NIPCC study do not believe man-made global warming is a crisis, or that scientists know enough about how the climate works to make policy-relevant recommendations to the world's government leaders.
"We look forward to reading the new SPM from the IPCC. We hope it marks a departure from the alarmism that has characterized past reports, although early press reports lead us to suspect we'll be disappointed. And we urge everyone with an interest in the global warming debate to compare it to the NIPCC SPM and complete report at the Climate Change Reconsidered Web site."
The Heartland Institute is a 29-year-old national nonprofit organization headquartered in Chicago, Illinois. Its mission is to discover, develop, and promote free-market solutions to social and economic problems. For more information, visit our Web site or call 312/377-4000.