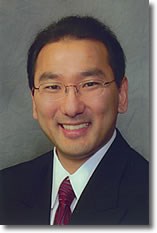 Fremont, CA (PRWEB) September 29, 2013
Colin Yoshida, DDS, now offers patients whitening treatments that are fast and effective with cosmetic dentistry whitening services at his dental office. Stained or discolored teeth can make people feel very self-conscious about their smiles. Teeth whitening treatments offered by Dr. Yoshida can help brighten teeth so that individuals can feel better about their appearance. Professional whitening procedures are more effective and safer than over-the-counter treatments.
Discoloration of teeth has many different causes. Staining can be caused by certain foods and drinks like wine, coffee and berries. It can also be caused by certain medications, poor oral hygiene or genetics. People who are advancing in age may also notice discoloration occurring as a natural result of growing older.
Cosmetic dentistry performed by Dr. Yoshida is more effective and safer than over-the-counter treatments. Depending on an individual's whitening goals, Dr. Yoshida may recommend in-office whitening, take-home whitening treatment, or both. The in-office teeth whitening procedure uses a special light-and-laser combination for effective teeth whitening. For this procedure, an individual is typically in the dentist's chair for about thirty to sixty minutes. Afterward, there may already be a noticeable change in brightness. An individual may require multiple visits to achieve the level of whiteness they desire.
Dr. Yoshida may also recommend a take-home kit customized with perfectly fitting trays and gel in a strength specific to the patient's needs. Because the trays are made specifically for the patient, they will not slip or cause irritation to the gum tissues. Patients with sensitive teeth will be prescribed a whitening paste that will not cause discomfort.
Supervision by a dentist is important for administering whitening treatments safely and effectively. Visit http://www.fremontdentistry.com for more information on teeth whitening and other cosmetic dentistry procedures.
About The Doctor
Fremont Dentistry is a general practice offering personalized dental care for patients in Fremont, CA. Dr. Colin Yoshida graduated from University of the Pacific School of Dentistry and is part of one percent of dental professionals providing the only FDA cleared laser procedure for gum disease treatment. To learn more about Fremont Dentistry and their dental services visit their website at http://www.fremontdentistry.com and call (510) 648-3184.