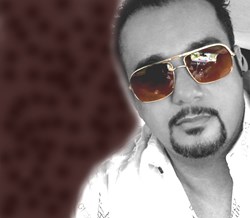 Tony Toutouni has been a longtime fixture of LA life
Palos Verdes, CA (PRWEB) September 27, 2013
Beverly Hills based nightclub owner and restaurateur Tony Toutouni donated over $150,000 to the William Holdings National Kids Stay Safe Program (NKSSP) during a star studded celebrity charity poker and golf tournament that was held at the Trump National Golf Club on the luxurious Palos Verdes Peninsula.
The donation by Mr. Toutouni will be used to open four martial arts schools throughout southern California that will offer Karate lessons free of charge to underprivileged children. "These kids need discipline taught to them to keep them off the streets," remarked Tony Toutouni, who holds a black belt in both Karate and Kempo. "I wish I had a place like these schools to go to as a kid."
Mr. Toutouni had agreed to match the total of the door raffle that was being held at the event, bringing the total giving amount to the William Holdings National Kids Stay Safe Program to $300,000.00.
"Tony Toutouni has been a longtime fixture of LA life," remarked Franz Goldstein, president of the National Kids Stay Safe Program. "We are extremely grateful with his overwhelming generosity and all around big heart, a true gentleman."
The highlight of the night was the black-tie gala that was held on the green in a tent overlooking the Pacific where Mr. Toutouni presented his check to WHNKSSP for $150,000.00.