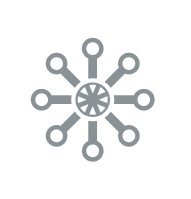 If you do not have an API, specifically a REST API, you need to ask yourself why.
Atlanta, GA (PRWEB) September 30, 2013
The Social Foundry would like to announce the latest release of the SOAPbox. Dubbed version 1.4, it supports advanced logging capabilities, native integration with the SOAPbox-M dashboards and most importantly, REST support.
"The whole world is going REST," commented David Al-Khazraji, CEO of the Social Foundry. "The early adoption phase of REST based communications is now past us, and the uptake of REST based web services is set to grow exponentially. We believe the Social Foundry is uniquely positioned to provide customers with a turnkey API management solution which includes REST based creation and management capabilities."
REST based web services dominate the cloud computing and SAAS environments but have yet to matriculate into mainstream Corporate America. Companies like The Social Foundry are providing tools in which to easily create REST services while at the same time giving clients a way to manage and monitor their REST infrastructure. "With our plug and play REST authoring tool, you can create a REST based service is under five minutes v.s. the traditional way of hand coding the service from scratch and manually deploying it," continued Al-Khazraji. "In this way we are empowering customers to reduce the time and expense associated with having robust API capability."
About the The Social Foundry:
The Social Foundry is dedicated to helping the world realize "The Internet of Things." By connecting systems and services together, The Social Foundry is transforming how companies share and consume information. The Social Foundry's plug and play API infrastructure allows companies to become producers of internet readable information and provides a method to monitor how that information is being consumed.