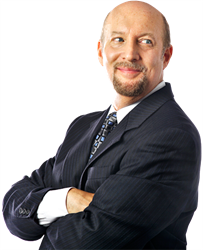 Being unable to open a bank account can feel like adding insult to injury; you are taking a step forward by filing for bankruptcy, and going two steps back when you're unable to open a bank account. But this problem can be remedied.
Queens, NY (PRWEB) September 30, 2013
When someone files for bankruptcy, they are alleviating the stress of creditor calls and frozen bank accounts, and taking a huge step towards getting out of debt and moving forward. But there can be setbacks along the way – some people have trouble opening a bank account after filing for bankruptcy. Bruce Feinstein, Esq., a bankruptcy attorney in Queens, has been working with clients in similar predicaments, and is sharing this information so that others may benefit. "This situation can feel like adding insult to injury; you are taking a step forward by filing for bankruptcy, and going two steps back by being unable to open a bank account," he says. "But this problem can be remedied."
A person may be turned down when trying to open a bank account because a consumer reporting agency, often ChexSystems, has informed the banks that that person's checking accounts were overdrawn and closed. According to their website, ChexSystems "provides account verification services to its financial institution members to aid them in identifying account applicants who may have a history of account mishandling." This is perfectly legal; ChexSystems is like other credit reporting agencies such Equifax and Transunion that keep tabs on consumers' financial histories. If an individual files for bankruptcy and includes debts like unpaid bank fees and overdraft fees, they may find themselves with a negative report filed by ChexSystems.
Fortunately, Mr. Feinstein says that this situation can be remedied. "You can obtain a free copy of your report, which you should check thoroughly for inaccuracies," he explains. "If you see any errors you can dispute them."
A good resource he cites for contacting these companies is Nolo.com's article, "Getting Credit Reports from Specialty Reporting Agencies," which include ChexSystems along with other agencies.
An individual can work with their bankruptcy attorney to send a copy of their bankruptcy discharge to ChexSystems (along with the other major credit reporting agencies). The company will then remove the negative report from the person's credit report, enabling them to open a new bank account and move forward with their lives after bankruptcy. The amount of time it takes to have this report amended varies.
There are also other alternatives if someone needs to open an account quickly. Smaller banks and credit unions offer savings accounts with debit cards a person can use in lieu of a checking account. This is a temporary solution, as debit cards come with their own set of restrictions and fees. It's important to find the best way to save money and increase credit after a bankruptcy, so it's a good idea to create a post-bankruptcy plan with a bankruptcy attorney. Mr. Feinstein plans to continue working with people who need help getting back in control of their finances, whether it involves filing for bankruptcy or looking or other alternatives.
Bruce Feinstein, Esq. has worked with hundreds of individuals to help them file for bankruptcy and reduce or eliminate their debt. Mr. Feinstein and his team, located in Queens, New York, work with clients throughout Kings, Queens, and Nassau counties. Visit the Law Offices of Bruce Feinstein, Esq. at http://www.bfeinsteinesq.com or call (718) 514-9770 to reach his New York office.
##